SC-CW-06E
Store. Charge. Connect.
Nest safely houses & wirelessly charges your phone at the same time. Now you can keep your phone in a safe place onboard, tucked away, charged and ready to go!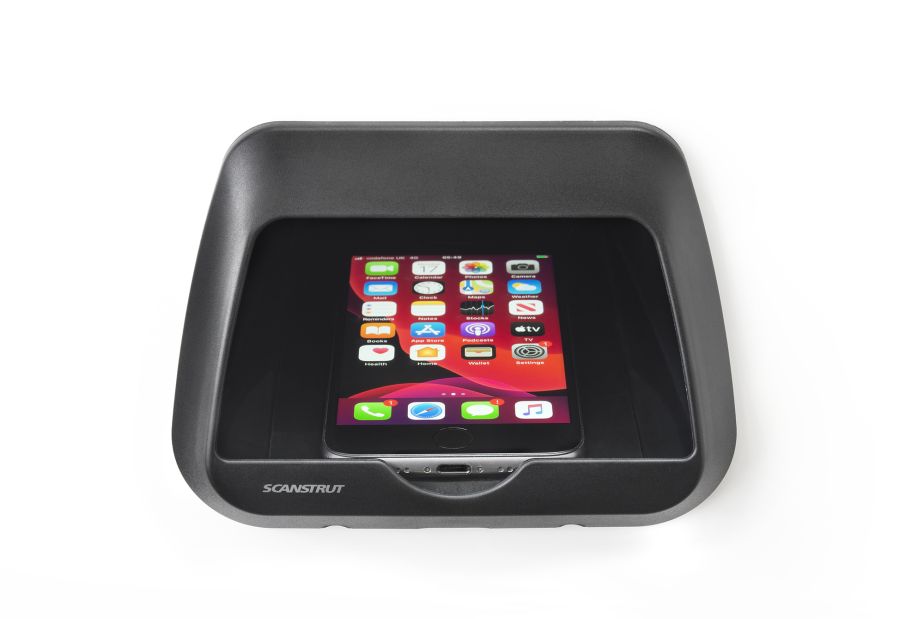 Product Information.
The IPX6 waterproof 12/24V Qi certified waterproof wireless charging range enables wireless charging for the outdoor environment, without the need for phone charging cables.
Designed from the ground up, this is the world's first waterproof wireless charge system created specifically for use onboard, with the unique technology is housed in an IPX6, fully encapsulated and sealed unit.
he most convenient way to store and wirelessly charge your phone onboard indoors or out! Nest safely houses & wirelessly charges your phone at the same time. Now you can keep your phone in a safe place onboard, tucked away, charged and ready to go!
Perfect for integration into consoles, seating, cabinetry and more! Simply slide your phone into the pocket and instantly start wirelessly charging. The super grippy mat stops your phone sliding around inside. The front lip with an easy access thumb bevel acts as a safety barrier, making sure your phone stays in the Nest!
Beautiful Design
Rounded corners and tapered front design eliminate all snagging risks, making it possible to install in high traffic areas of the boat where phone charging/storage until now has been impossible.

Simple Install
One easy cut into your chosen mounting location,4 screws supplied for fixing and a front fascia to leave the finished result clean and uncluttered –you're now ready to Store. Charge. Connect!

Wash Down
Worried about getting water inside? No problem! Nest automatically drains either out of the front or through the self-drill drains out of the rear of the housing with the option to use a push-fit drain tube to route water away.

Dual Functionally
Featuring an intelligent Foreign Object Detection, Nest is perfect for storing your other personal items such as wallets and keys as the charger will only begin to charge when a phone is placed on the mat – nothing else!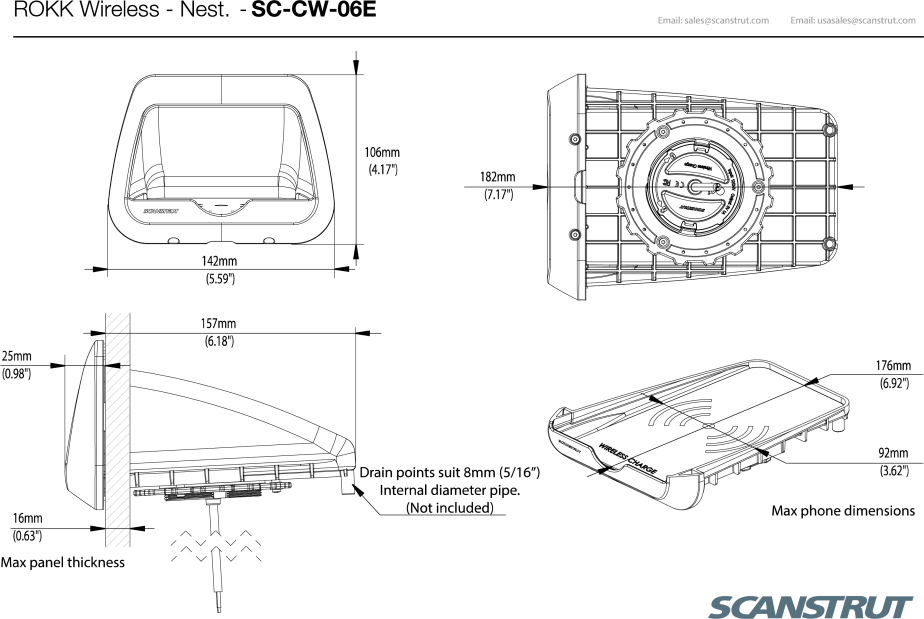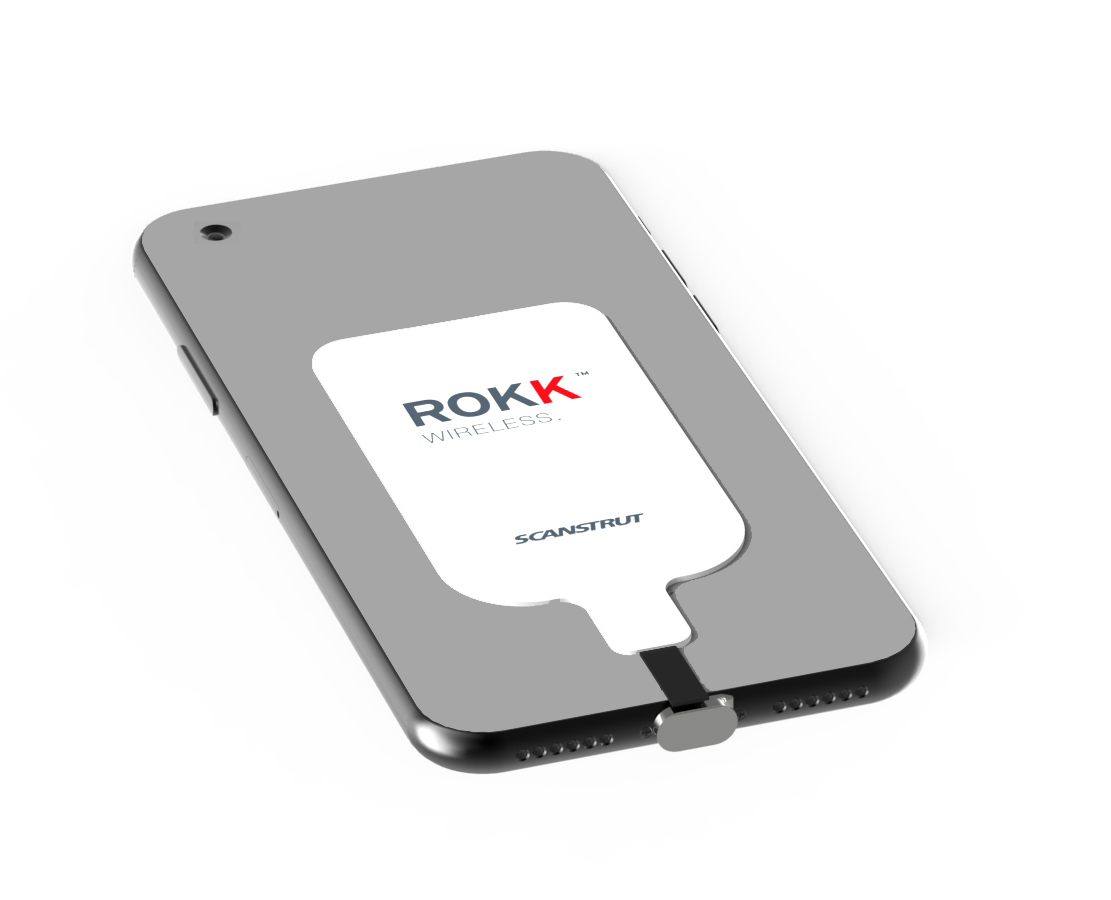 Fits in between case and phone

Designed to work with the ROKK Wireless range
See Product
Frequently Asked Questions
Is Wireless Charging safe when the charger is wet?
Yes, the charge passing through the water into your phone is not dangerous to you or your phone.
What is Qi™ charging?
Qi™ is a wireless technology that uses inductive charging. The ROKK wireless range has been engineered to be Qi compatible. Qi has been adopted by Apple, Samsung and all other major phone brands.
Why is it not fast charging?
10W fast chargers do not charge the phone twice as quick as 5W, overall they are less efficient. The 10W charger will generate more heat, that combined with the outdoor environment, it's likely to trigger your phones thermal cut out safety feature. We took the decision to use 5W technology that may deliver slightly slower charge, but allows your phone to continue to be used and receive charge outdoors.


Can it be installed using mains power?
The ROKK Wireless range is designed for 12/24V electrical systems, but we can supply transformers that enable them to be fitted to a mains supply. Because each country has its own Power specification please contact technical@scanstrut.com for more information.
Does Nest have to be installed into a vertical surface?
To ensure your phone stays over the charging coil and for water to self-drain it's recommended. However, you can install up to 5 degrees either side of vertical to achieve the same results.