DS-HD6-BLK
The best compact horizontal double-entry cable seal
The DS-HD6-BLK double horizontal cable seal was designed to eliminate time-consuming and sub-standard routing of solar panel cables. Our seal helps you achieve a sleek, easy-to-fit, and 100% watertight installation every time. Perfect for routing two solar panels cables externally to internally on the roof of agricultural vehicles.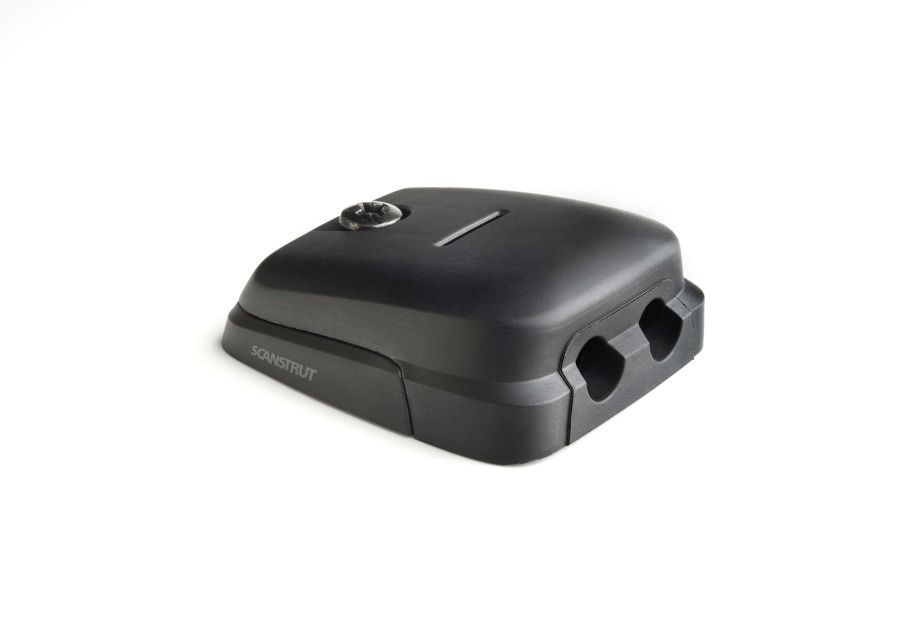 Product Information.
Designed for solar panel installations
Install 2 cables - 5mm (0.19") and 6mm (0.23") in any combination.
Compact footprint - just 54mm (W) 63mm (L) 24mm (h)
Makes it perfect for installing as close to the solar panel as possible
Easy fit cable routing that cuts down your installation time through wood, metal, and GRP
IP68 watertight seal
Black high impact plastic
Includes 316 stainless steel fixings and a waterproof 3M gasket
Clean and simple design
The low-profile construction is impact-resistant and provides extra protection from water
Captive nuts make for easy assembly and also allow for reliable repeat installations
Our materials have been selected to be UV- stable and hard-wearing
No messy sealant on bungs
Constructed from premium marine-grade materials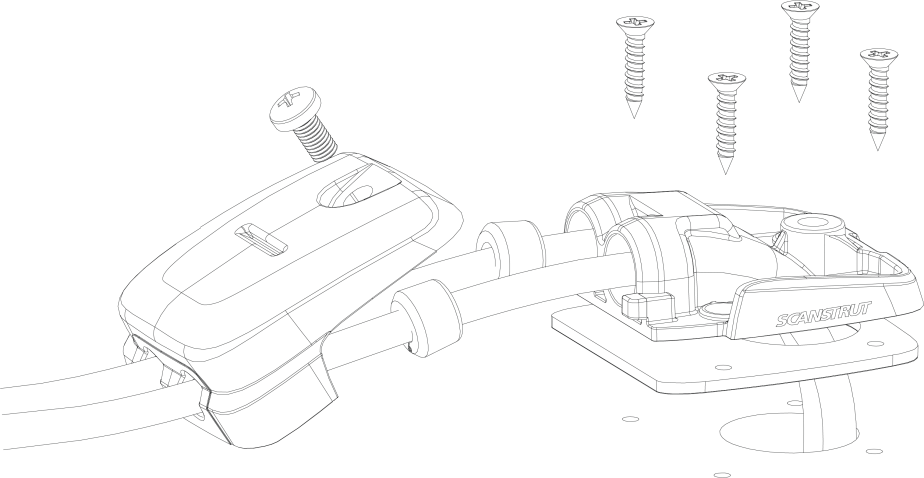 Our Testing Ethos
Our testing standard at Scanstrut is encapsulated by the acronym SCA, which stands for Safe, Certified, and Approved. With over 35 years of experience and expertise in designing products for outdoor use, we design our products to be able to thrive in the harshest of outdoor environments.
Before any product is released, it must pass through our rigorous testing program which involves assessments in electrical, mechanical, U.V., corrosion, thermal, and waterproof categories. To ensure the highest level of accuracy, testing is conducted both internally and by independent ISO accredited test houses.
Our commitment to quality has earned us the approval of renowned names such as Mercury Marine, Grady White Boats, Boston Whaler, Winnebago, Airstream and many more. To learn more about our testing program and certifications, please feel free to reach out to us.