Scanstrut - RV
Designing, building, or converting an RV can be a slow process, especially when it comes to sourcing high-quality products that are designed for life on the move. We have been creating innovative products that withstand the harshest outdoor environments since 1986.
So, if you're a first-time van converter or a full-scale OEM looking to mount, charge or seal electronics on your RV, we have a range of solutions that will be the perfect addition to your build.

ClimbingVan
Convert your van with ClimbingVan and Scanstrut.
After finishing their own van conversion just a week before the first UK lockdown, Charlie and Dale (aka ClimbingVan) set to work writing the definitive guide on how to convert a campervan. Using their backgrounds in physics and engineering, they were able to compile a detailed resource for all van converters - The Van Conversion Bible. Since self-publishing their book, they have launched Nomadic Energy, their electrical design service, to help self-build van converters with the most daunting part of the process - the electrical system. They now have a team of off-grid engineers who design fully bespoke electrical systems, complete with detailed wiring diagrams to follow, making installation easy.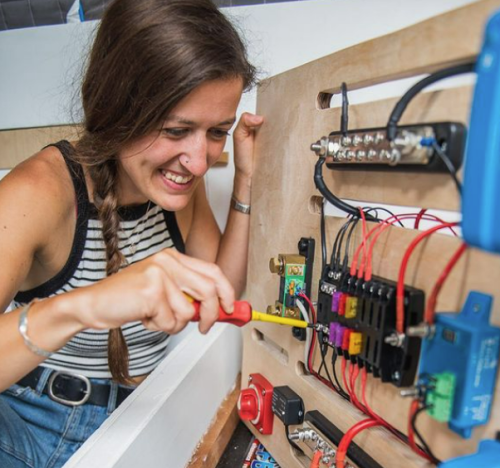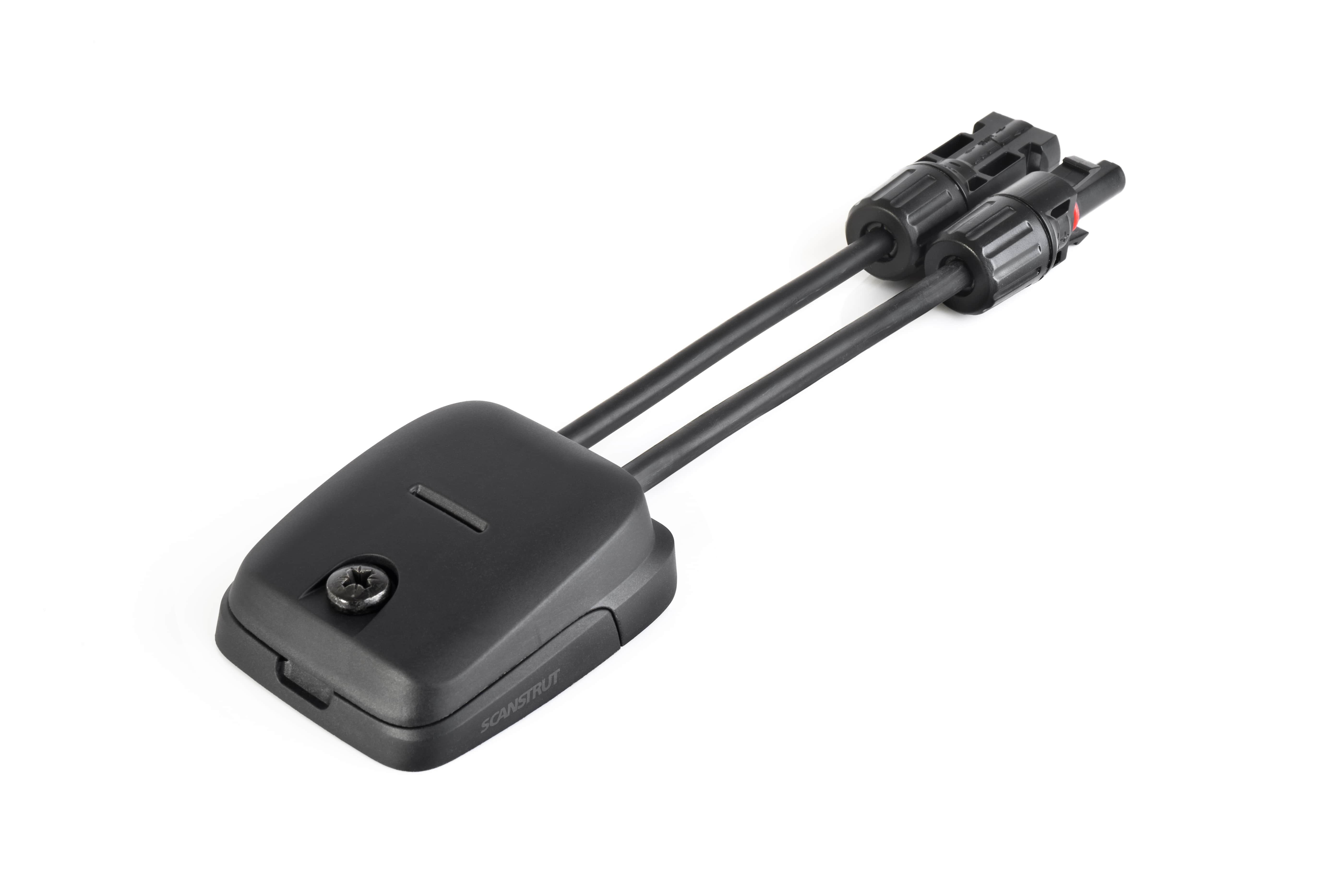 Perfect for solar panels, light bars, lights and other rooftop electronics. Available in grey, black high-impact plastic.
Explore More
Installing solar and other rooftop electronics in the RV world has been a fast-growing trend over the last couple of years. However, so far, there have been a lot of people unhappy with the poor-quality and unreliable nature of cable sealing options available to them in the RV world. So customers looked for inspiration elsewhere, for a far better solution. Scanstrut's cable seals were initially designed for use onboard boats, which means they are the most rugged, UV and waterproof ready seals on the market.
For all cable installations, with no need to cut off the cables connector and available in grey or black.

Explore More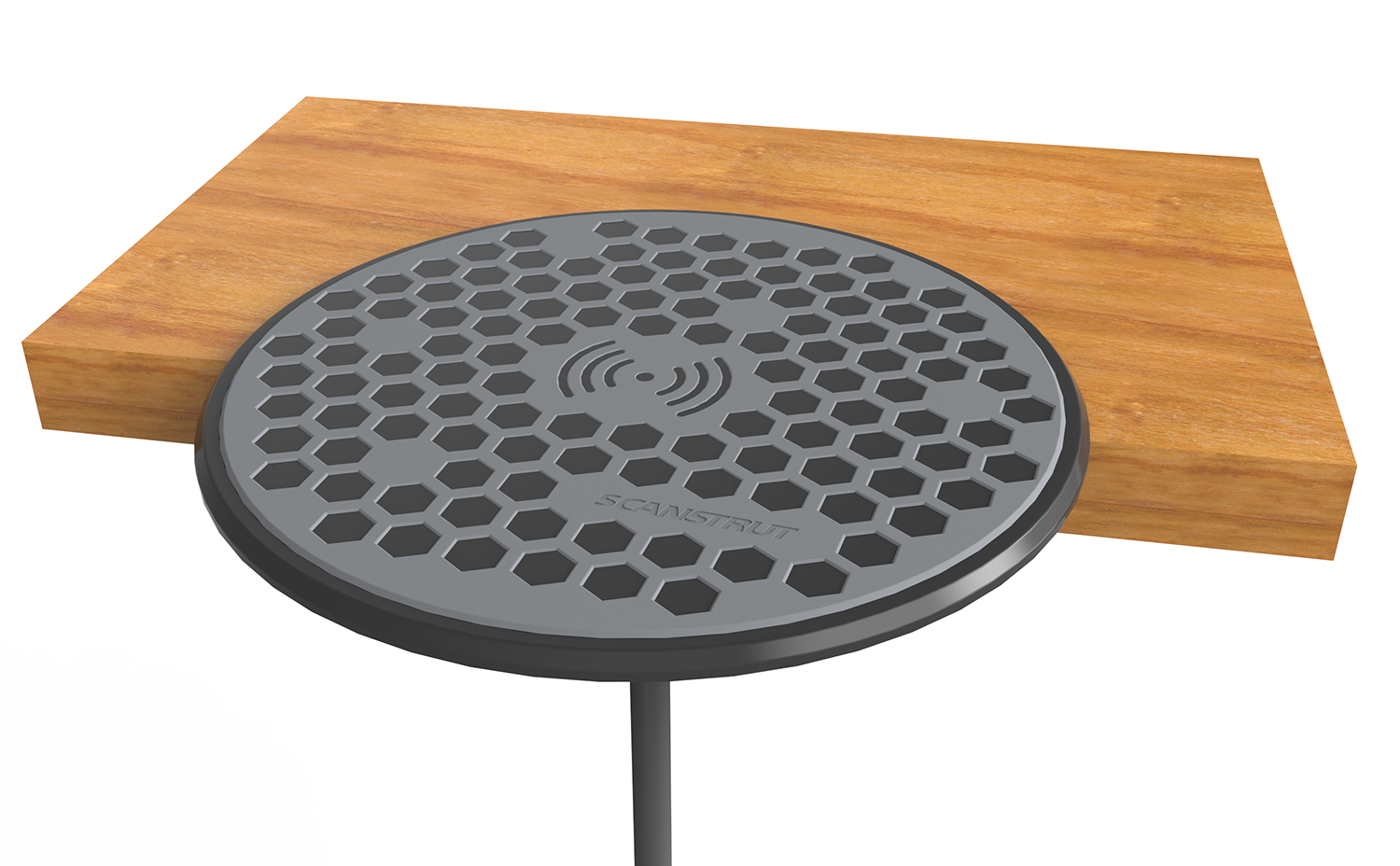 Low-profile, flush-mounted charge pad

Ultra grippy, non-slip surface

Designed to fit to any smooth surface

Contemporary look with two-tone colour
Explore More
With the addition of our 12V wireless phone charge range, charging on the move has evolved a lot over the past few years. Now you can charge your phone while out on the road or pitched up in your overnight spot in a safe, reliable, and super-efficient way!
It may be hard to imagine a Wireless Charger integrated into your home on the road, this is why we have designed a large range of different types of Chargers to suit all of our customer's needs. Due to our products originally being designed for use on board, they have undergone intensive testing in order to ensure that they are not only aesthetically pleasing but also high-performance and reliable.