Product Information.
By using this mount, you'll reduce the overall footprint of the Satcom Antenna, this gives you greater choice when choosing where to install it and also aids installation on narrow radar arches. All the cable routing for the antenna is through the base of the mount which leaves a clean and simple finish.
Single piece composite GRP moulding for a high strength, corrosion free mounting
Neat Installation
Satcom mount fixings hidden internally
Easy to Install & Maintain
Antenna fixings external for ease of antenna installation and maintenance
Watertight Installation
Includes factory fitted watertight seal.
Mounting on a curved arch? Check out the Adjustable Base Wedge accessory, which will solve your problem and level your Satcom installation.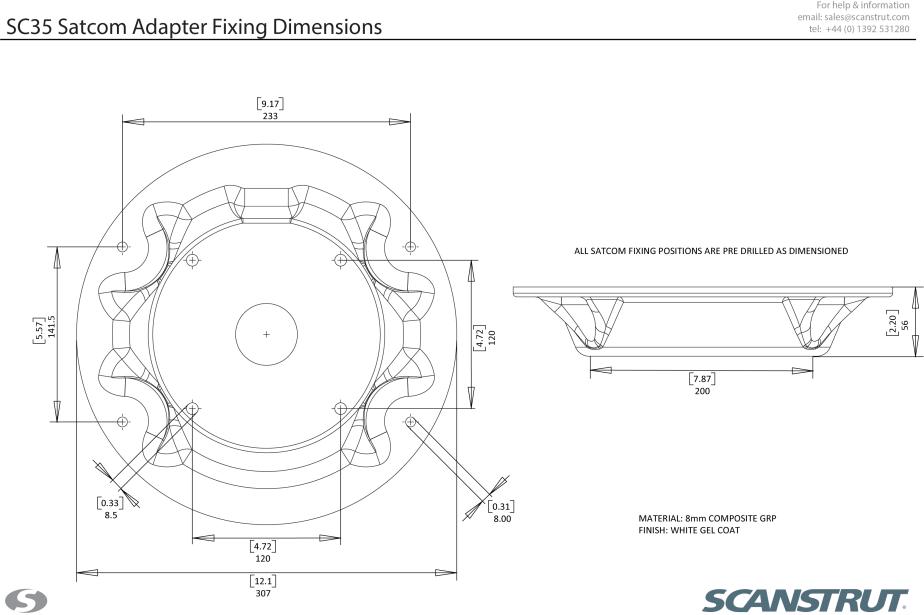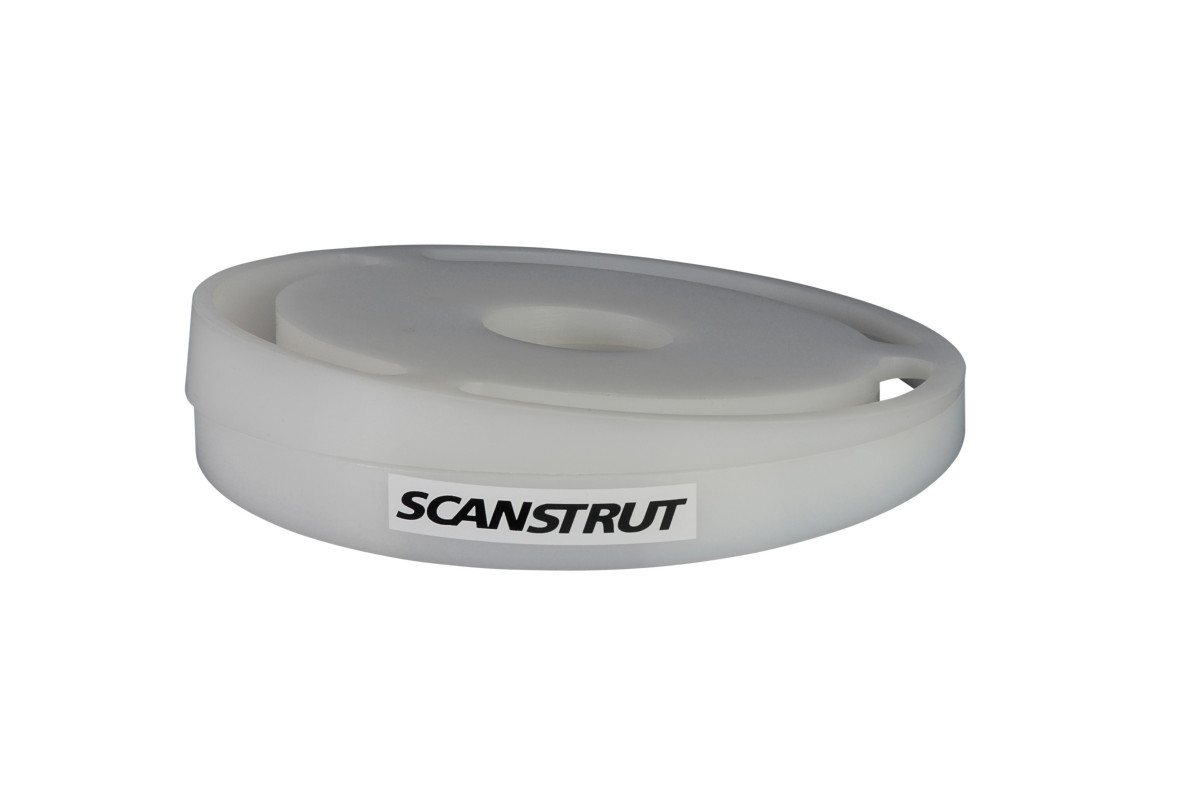 Quickly and easily provides a level mounting surface on any boat.
Only compatible with SC35, SC45, SC45R and SC65.
See Product