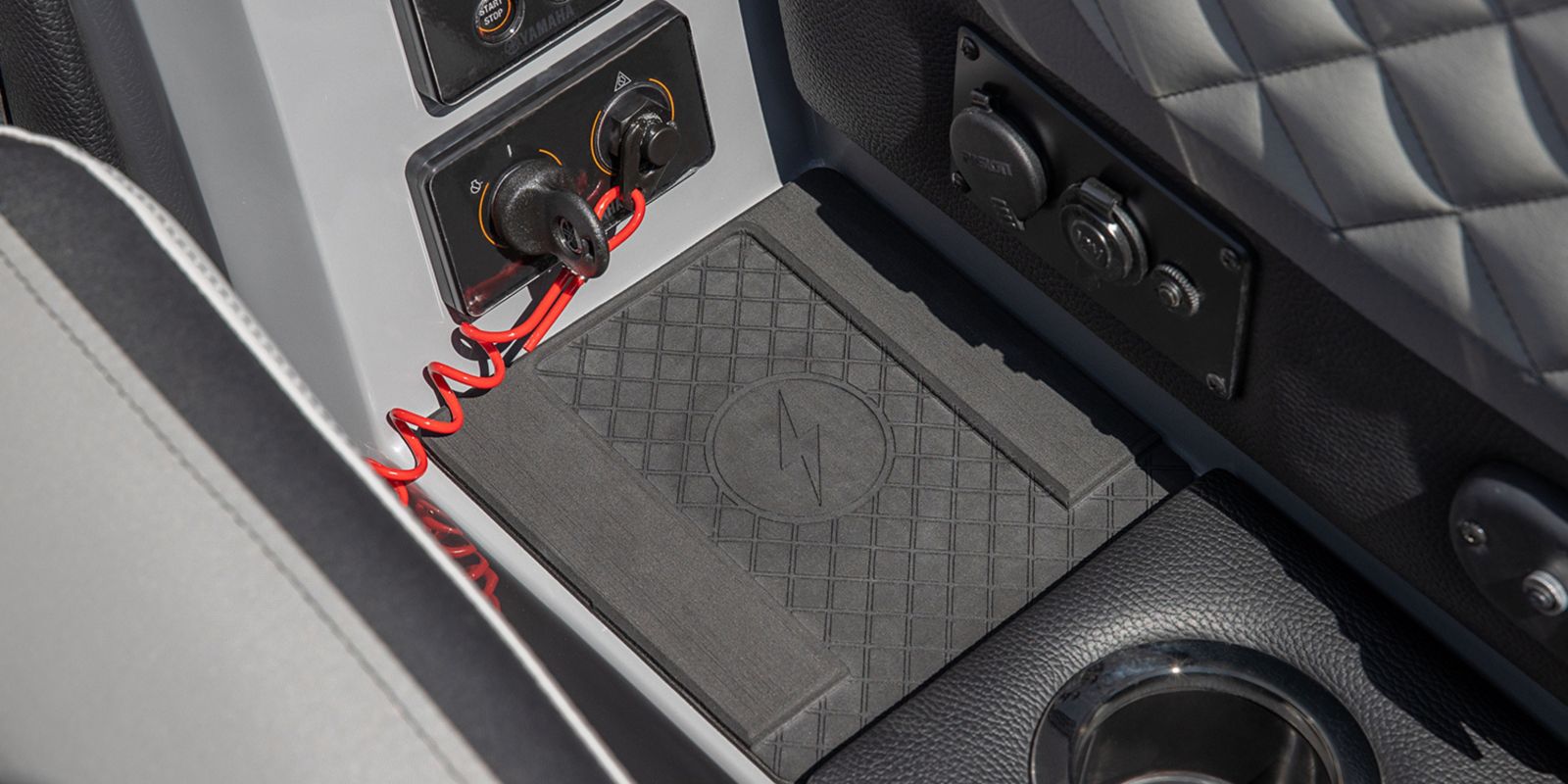 Product Information.
Engineered to bond underneath & wirelessly charge through all non-metallic materials; GRP, fabric, leather, wood, carbon fiber, and all leading marine traction products, e.g SeaDek and MarineMat. The result is wireless phone charging capabilities with your finished aesthetic.
The IPX6 waterproof 12/24V Qi certified waterproof wireless charging range enables wireless charging for the outdoor environment, without the need for phone charging cables.
Our new upgraded 10W chargers are up to 60% faster and have been designed for the latest generation of power-hungry devices and apps.
Your chosen charging area will be completely flush with its surrounding environment and allows for custom branding.
Designed from the ground up, this is the world's first waterproof wireless charge system created specifically for use onboard, with the unique technology housed in an IPX6, fully encapsulated and sealed unit.
Unlimited Charge Possibilities
With integrated wireless charging on board, each requirement is different. Whether a new build or a refit, our engineering team is on hand to advise you on your wireless charging vision.
Whether you're wanting to integrate wireless charging at the helm, cockpit table, seating areas, bedrooms, or even areas that may be stood on, it's all possible.
Designed for Designers
Let your creativity run free and integrate wireless charging into new materials,
fabrics and in high traffic areas of the boat that until now have been off-limits.
Safety
- Foreign object detection system
- Thermal management system
- UV stable
Technical
- IPX6 waterproof sealed unit
- Qi-certified
- Marine-grade materials
Install
- Easy install
- No sealant required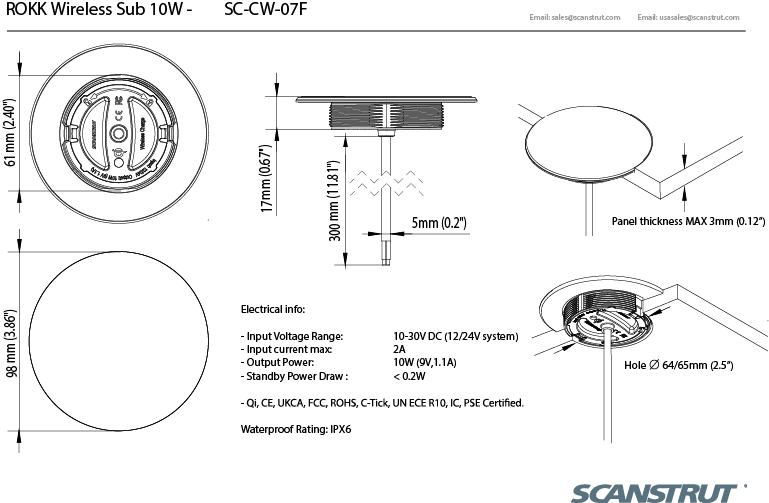 Our Testing Ethos
Our testing standard at Scanstrut is encapsulated by the acronym SCA, which stands for Safe, Certified, and Approved. With over 35 years of experience and expertise in designing products for outdoor use, we design our products to be able to thrive in the harshest of outdoor environments.
Before any product is released, it must pass through our rigorous testing program which involves assessments in electrical, mechanical, U.V., corrosion, thermal, and waterproof categories. To ensure the highest level of accuracy, testing is conducted both internally and by independent ISO accredited test houses.
Our commitment to quality has earned us the approval of renowned names such as Mercury Marine, Grady White Boats, Boston Whaler, Winnebago, Airstream and many more. To learn more about our testing program and certifications, please feel free to reach out to us.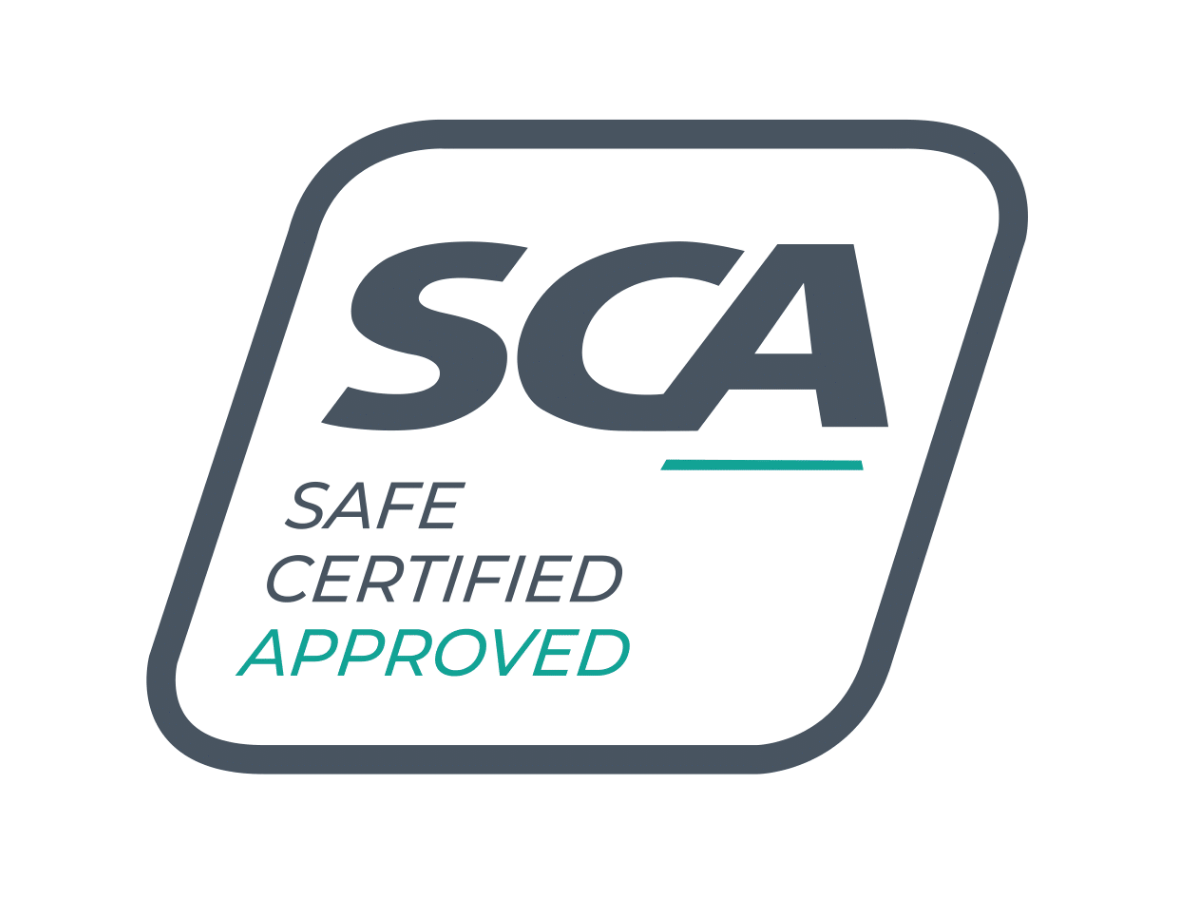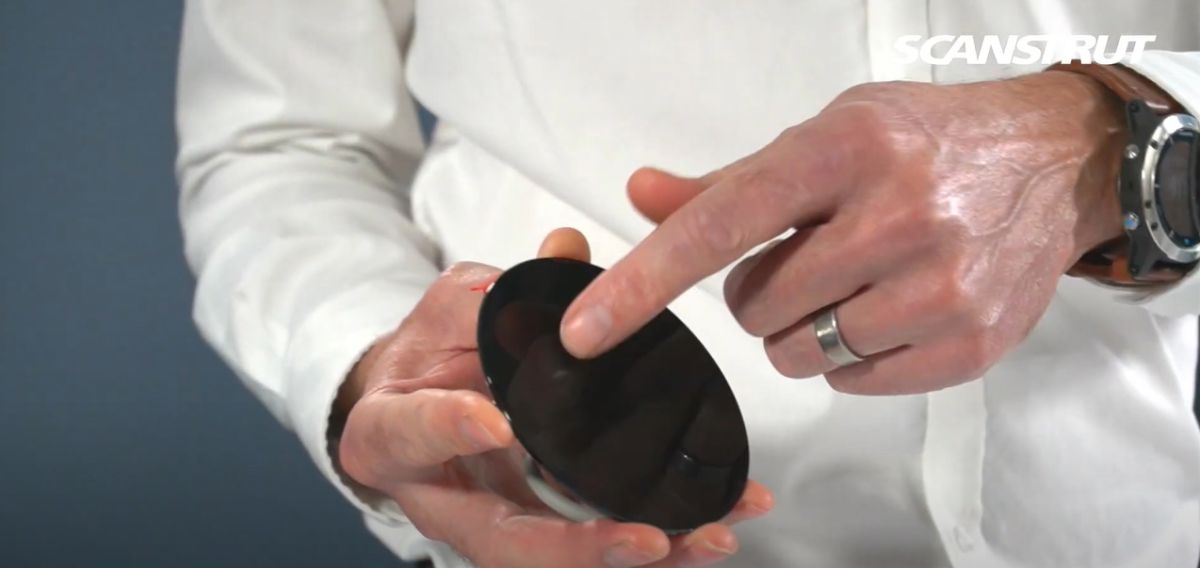 With factory fit in mind, Sub is designed to seamlessly integrate into your interior or exterior design.