Product Information.


Versatile Mounting
Fully adjustable deck base fits any surface, sloping or flat.

Customisable Height
1.5m (4.9ft) tall pole – height can be shortened upon installation.

Angle Adjustment
Simply rotate the aerial bar to orientate the antennas during install.

Neat Installation
Cables routed internally in the pole.

Long-Lasting Materials
Marine-grade 316 stainless steel.

If the height isn't important, then why not try our TB-01 for mounting onto a variety of surfaces including guard rails and cabin roofs.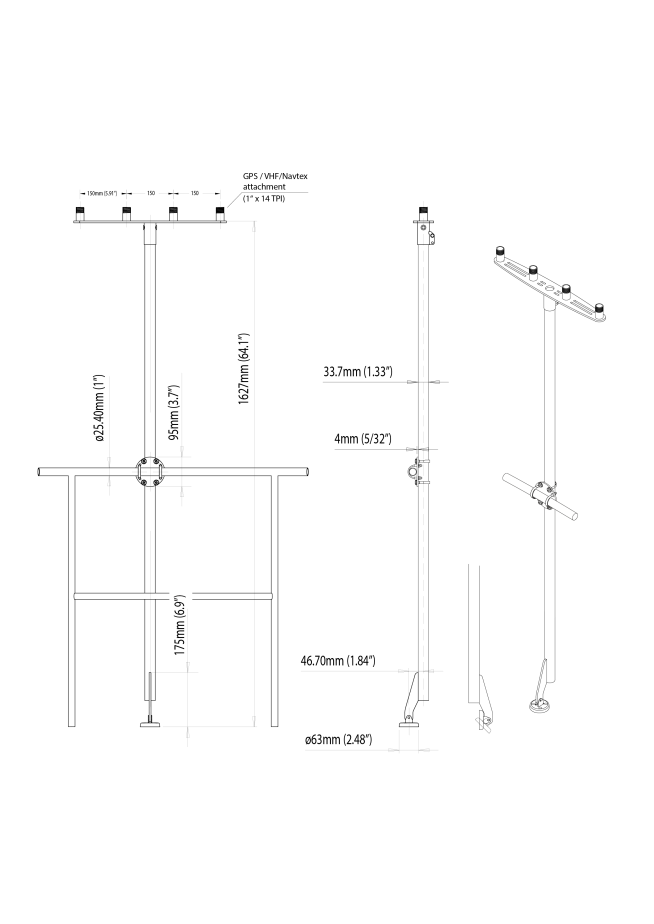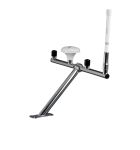 GPS/ VHF mount for 4 antennas

Marine-grade 316 stainless steel
Mount on a variety of surfaces
See Product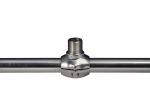 Rail mount for single GPS / VHF antenna

Marine-grade 316 Stainless Steel
Internal cable routing
See Product