Product Information.
Universal
• Universal fit for any USB Type-A connector.
• Charge up to 2 devices at a time.
• Easy Install
• Click & Lock Lid
Waterproof Charging
• Output current 4.2A (total)
• IPX6 waterproof with the cover closed.
• Up to 3x faster than standard USB sockets.
• Waterproof with 1, 2 and even no cables plugged in.
Marine Ready
• Anti-corrosion coating on circuit board.
• UV resistant.
• 316 stainless hinge and spring.
Great Design
• Ultra low profile: only 29mm high, 94mm long.
• Anti-snag cover aligns cables when closed.
• Standard barrel size also fits existing USB sockets.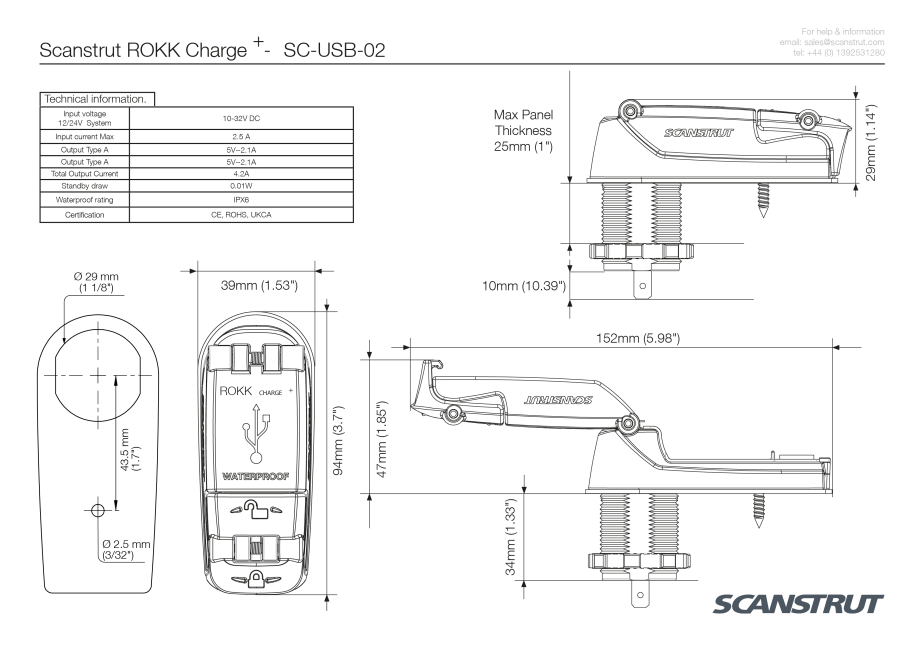 Our Testing Ethos
Our testing standard at Scanstrut is encapsulated by the acronym SCA, which stands for Safe, Certified, and Approved. With over 35 years of experience and expertise in designing products for outdoor use, we design our products to be able to thrive in the harshest of outdoor environments.
Before any product is released, it must pass through our rigorous testing program which involves assessments in electrical, mechanical, U.V., corrosion, thermal, and waterproof categories. To ensure the highest level of accuracy, testing is conducted both internally and by independent ISO accredited test houses.
Our commitment to quality has earned us the approval of renowned names such as Mercury Marine, Grady White Boats, Boston Whaler, Winnebago, Airstream and many more. To learn more about our testing program and certifications, please feel free to reach out to us.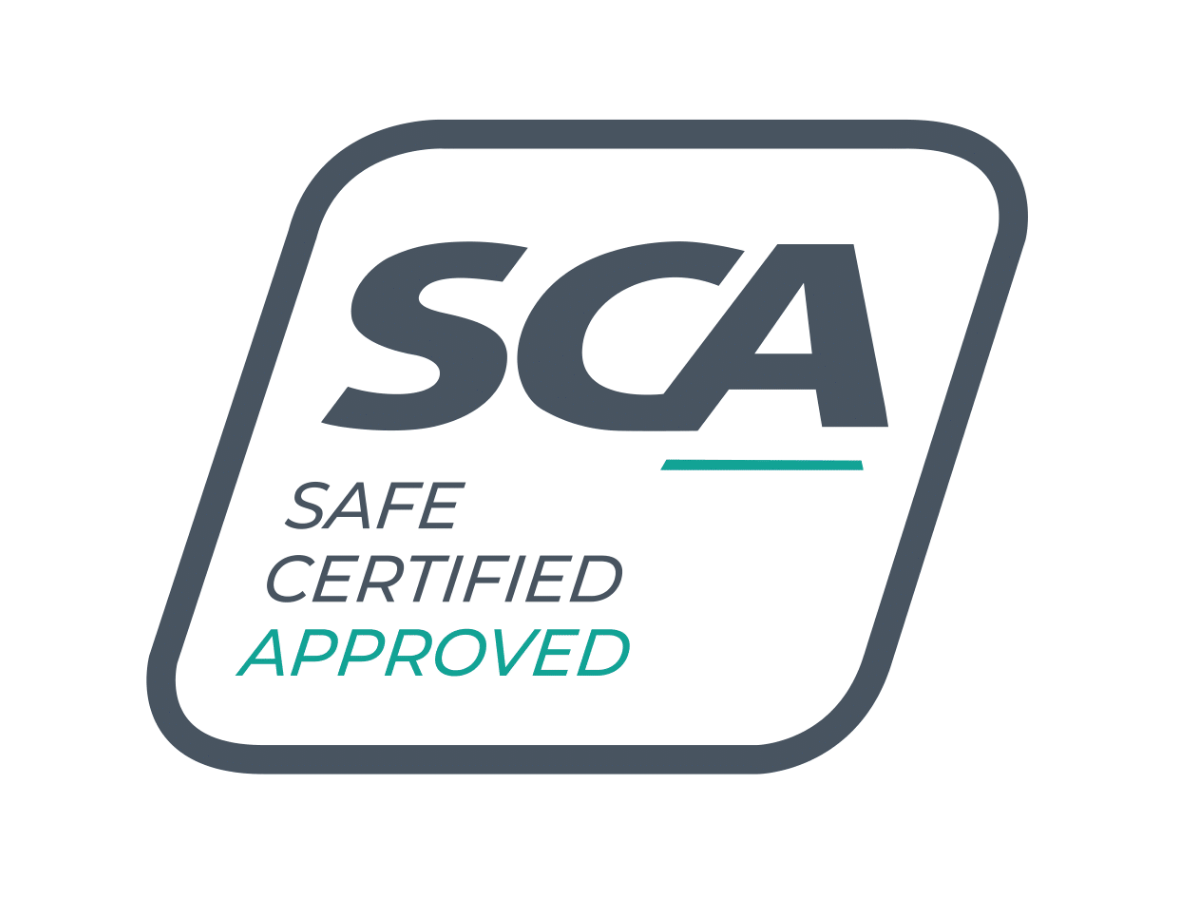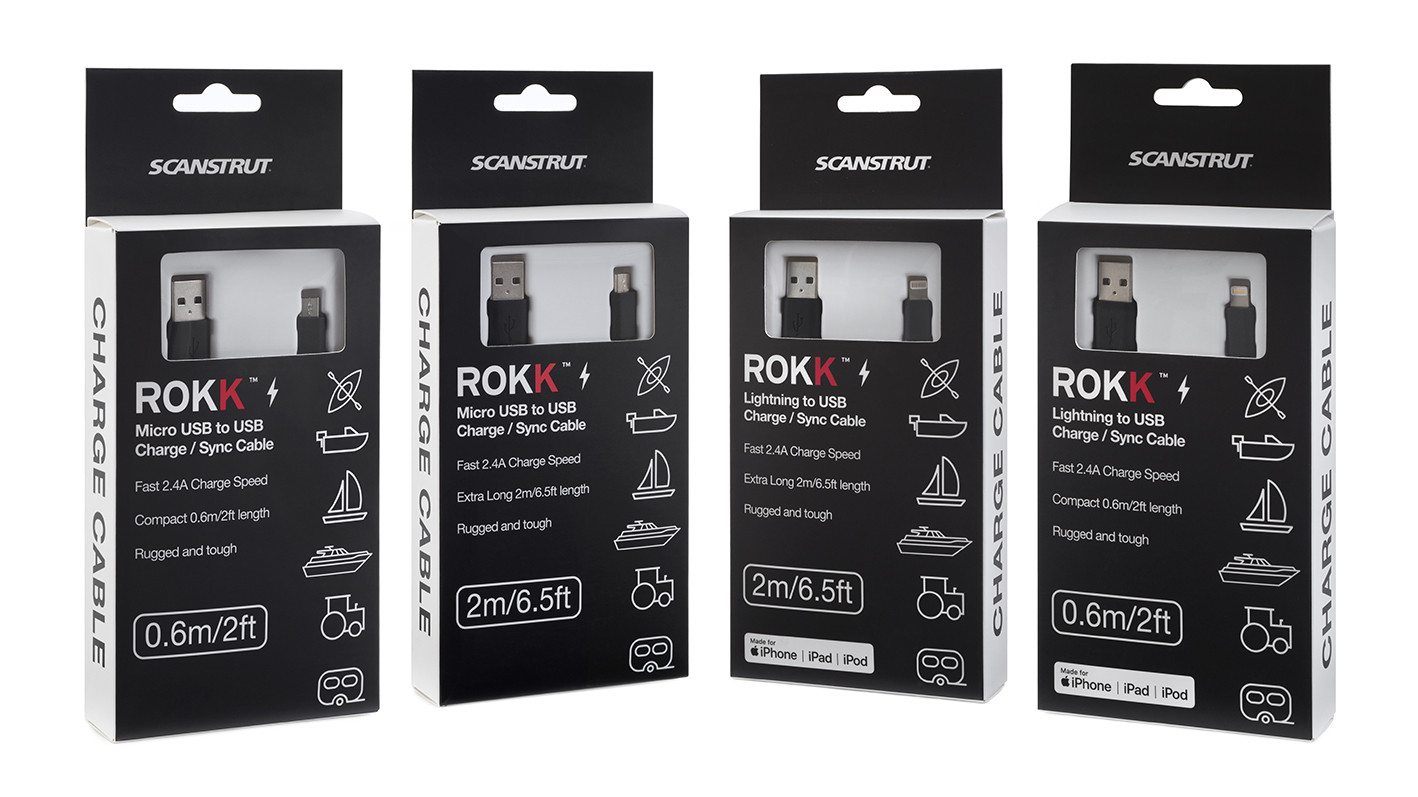 Available in two durable lengths; 60cm or 2M

Apple Lightning or Micro USB connector options

All models feature a high-spec core that ensures super-fast charge/sync
See Product
Frequently Asked Questions
What makes ROKK charge + up to 3x faster than other USB sockets?
The PCB (printed circuit board) inside the ROKK Charge+ enables the device to recive similar charge as it would from a mains power charger.
Why is the Scanstrut charge range different to other so called "waterproof USB chargers" on the market?
Our range of USB chargers remains waterproof even when the socket is in use. Other USB chargers are only waterproof when not being used and the cover fitted.
Can I replace an old USB socket with a Scanstrut version?
In most case it's an easy swap, just remove the old version and our USB barrels will fit into th existing hole and add self tapping screw/s where required.