Revolutionize your boating experience.
Our in-built air station is here to maximize quality time on the water.
ATMOS, by Scanstrut, will revolutionize your family's boating experience. This beautifully designed, in-built air station is here to maximize quality time on the water.
At the push of a button, ATMOS is ready to inflate your paddleboards, towables and more: simply set the target pressure and let ATMOS do all the hard work.
Utilizing Scanstrut's outdoor technology DNA, this is waterproof on-board air that's engineered to thrive in the harsh marine environment.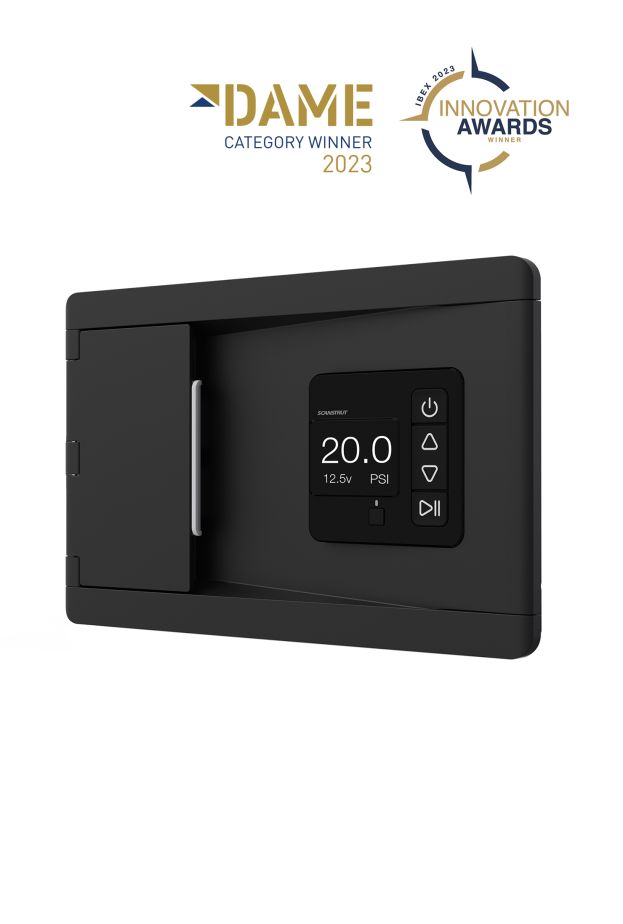 Waterproof rating
IPX6 waterproof front and back
Input voltage
12V Battery system (10-14V)
Max Pressure output
20 PSI / 1.37 BAR
Max current draw
12A (140W)
Standby current draw
0.02W Max
Two-stage pump
Stage 1 = 0 -1 PSI
Stage 2 = 1.1 - 20 PSI
Typical Inflate / Deflate Stats
Featuring next-gen air pump technology to provide fast, effortless inflation (and deflation) for your on-water toys. Compact and shallow, ATMOS fits into almost any panel on board such as seating, consoles, or near the swim platform. Now you have ready-to-go air, right where it's needed, for even more family fun on the water.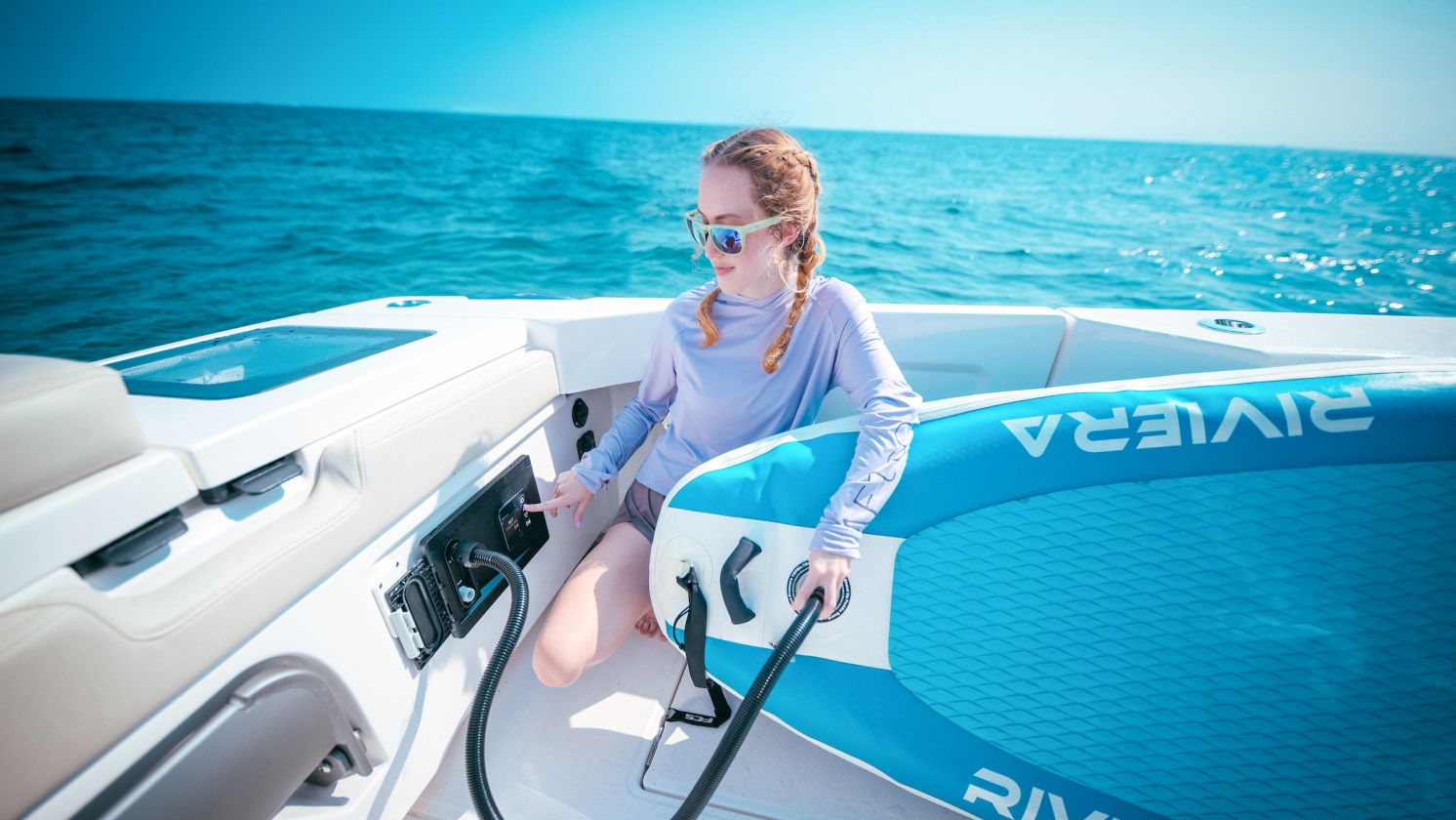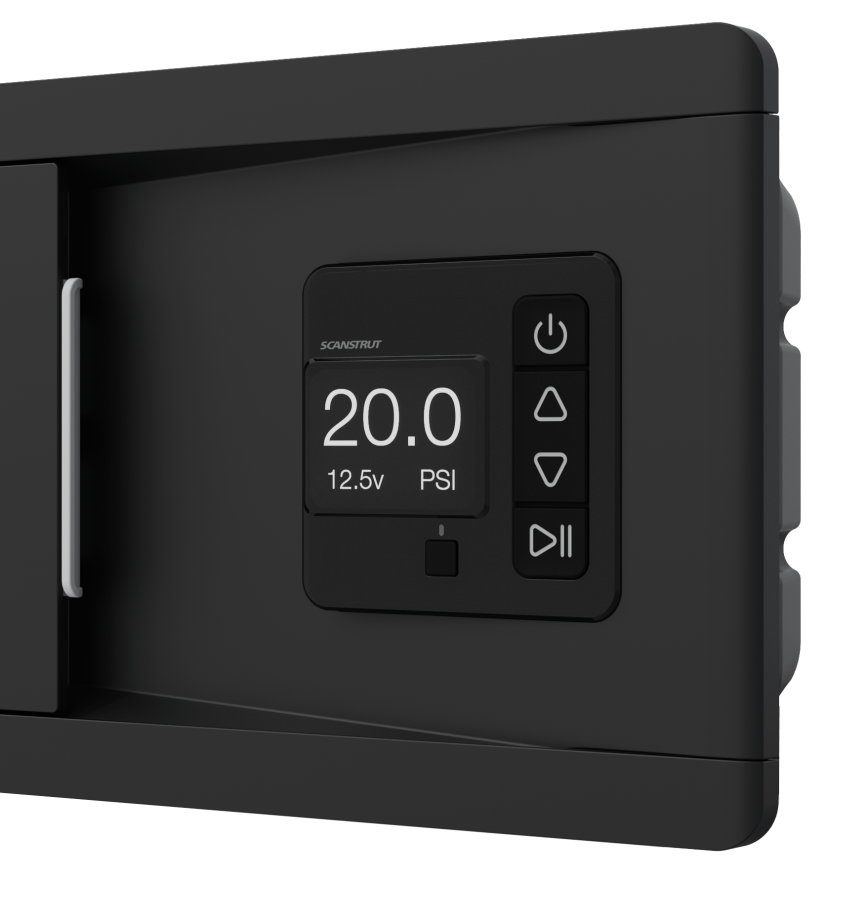 The Stats
Ambient operating temp
-20º to +50 ºC
Input voltage
12V Battery system (11.5 – 14V)
Max current draw
12A (140W)
Max pressure
20 PSI / 1.37 BAR
Max volume of airflow 0-1 PSI
350 LPM/12.3 CFM
Max volume of airflow 1-20 PSI
70 LPM/2.5 CFM
Standby power draw
0.01W Max
Two stage pump
Stage 1 = 0 - 1 PSI
Stage 2 = 1.1 - 20 PSI
How
Panel mounted using self-tapping screws or bolts (not included), foam gasket included.
Installation angle
+ 10º to - 30º from vertical
Service
No end-user serviceable parts
Where
Fit into a wide variety of locations on board: seating, side panels or consoles. Min cavity depth 110mm (4.33")
Ignition Protection - ISO 8846 and SAE J1171.
ATMOS SC-AOB-A2 has successfully undergone all required tests and complies with the rigorous standard for Ignition Protection. This certification signifies that ATMOS can be safely installed in any location on a boat or vehicle.
Environmental protection
Conformal coated electronics and PCB
Brushless Technology
Featuring high performance brushless motors designed for the marine environment.
Protection
Reverse polarity, short-circuit, under voltage, overload, over temp.
Certifications
CE, ROHS, UN ECE R10, UKCA
Cable length
500mm (20") 1.5mm2 16 AWG
Waterproof rating
IPX6 front and rear (door closed)
Air flow
In and out of front of unit only. Rear of unit sealed
Max run time
25 minutes (3 SUPs)
Under protection
Soft motor start
Standby mode
No activity auto shut off - 5 mins
Max pressure output
20 PSI / 1.4 BAR
Auto shut-off
At target pressure
Ambient operating temp
-20º to +50 ºC
Ignition Protection
ATMOS SC-AOB-A2 meets the ISO 8846 and SAE J1171 test standard for Ignition Protection.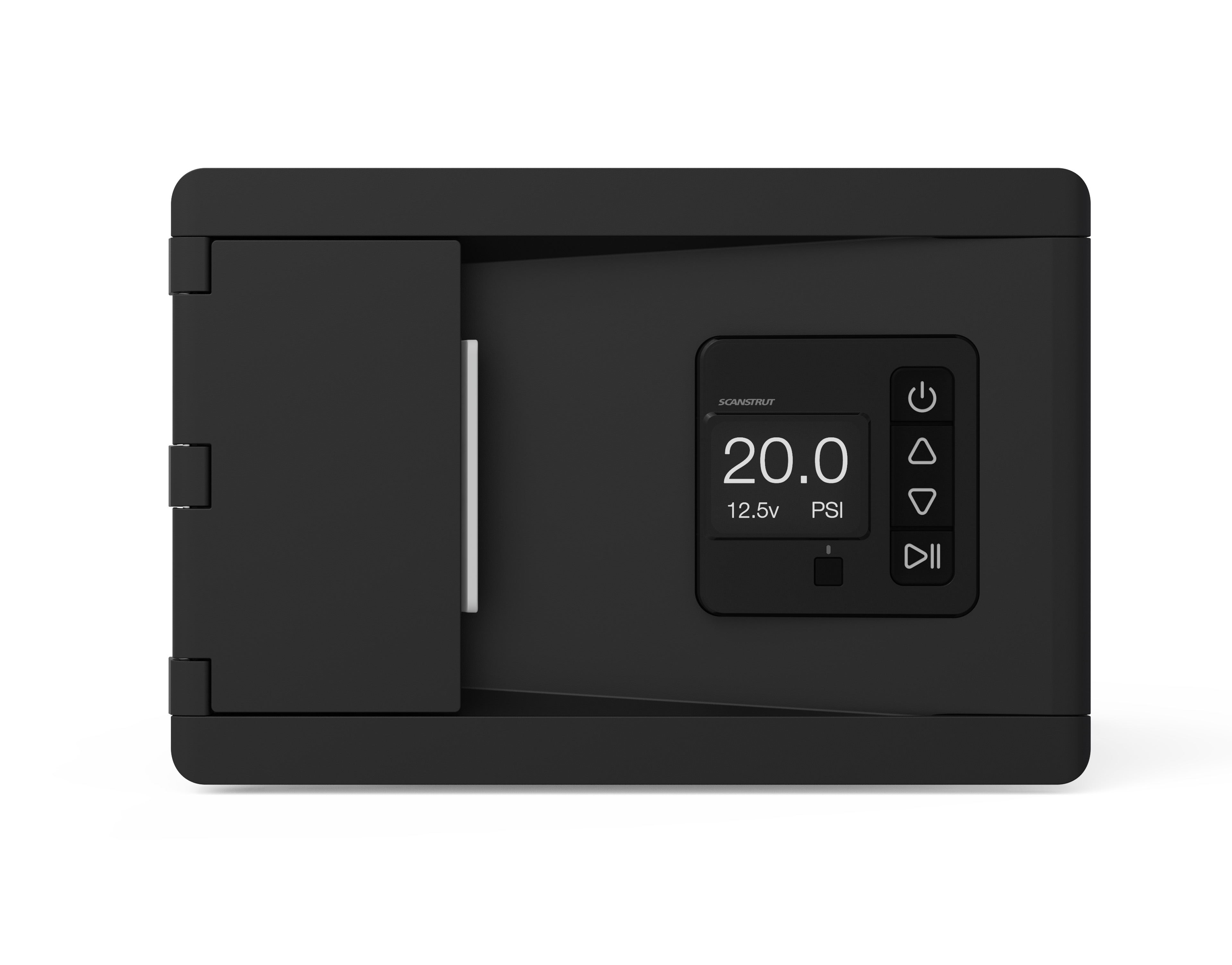 The front.
Take control with our Soft Touch TPE buttons and cutting-edge LCD display. Specially crafted for the challenging marine environment, the buttons feature a non-slip texture that provides a tactile surface, even with wet hands and the bright, wide viewing angle display means you can have a great view from any place on the boat, even on the brightest days. The display also features a helpful Live Voltage readout, so you can easily keep track of your boat's battery health.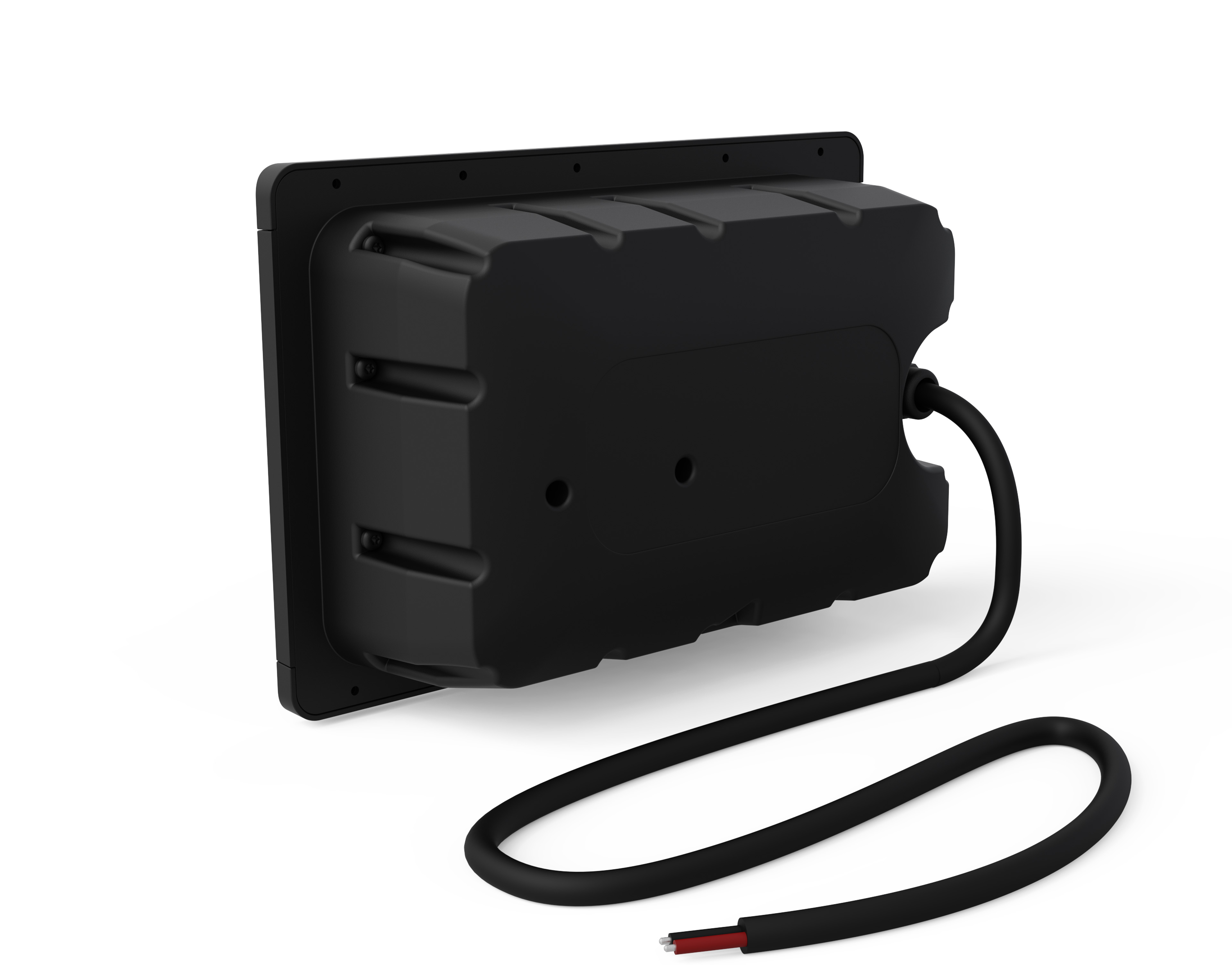 The back.
Easily integrate ATMOS into your boat with its compact and shallow design. The versatile airstation can be installed in a variety of locations, including seating, consoles, or by the swim platform, making it convenient and accessible wherever it's needed. Easily installed into any panel using 10 self-tapping screws, with a foam gasket included to ensure a secure and waterproof fit.
Innovative Two-Stage Pump
ATMOS with Brushless Technology - Unleash the power, efficiency, and reliability of our innovative two-stage pump system designed to meet the rugged demands of the marine environment.

The first stage features a highly efficient fan motor, followed by a robust piston pump, both designed specifically for the rugged demands of the marine environment.
ATMOS, combines both pumps into one waterproof, easy-to-use onboard air station, automatically switching at 1.1PSI from the HVLP to the HPLV pump.


Stage 1: High-volume, low-pressure (HVLP)

Designed to move large volumes of air with minimal pressure. They are typically used for inflating larger inflatable objects like kayaks, large tubes and bathing platforms as they can quickly inflate the object to the desired pressure.


Stage 2: High-pressure, low-volume (HPLV)

Designed to generate a high level of pressure with a low volume of air. Perfect for inflating smaller toys like SUPs, inflatable kayaks, and tubes that require a higher level of pressure for optimum performance.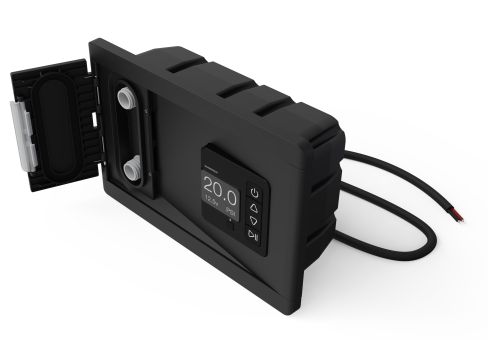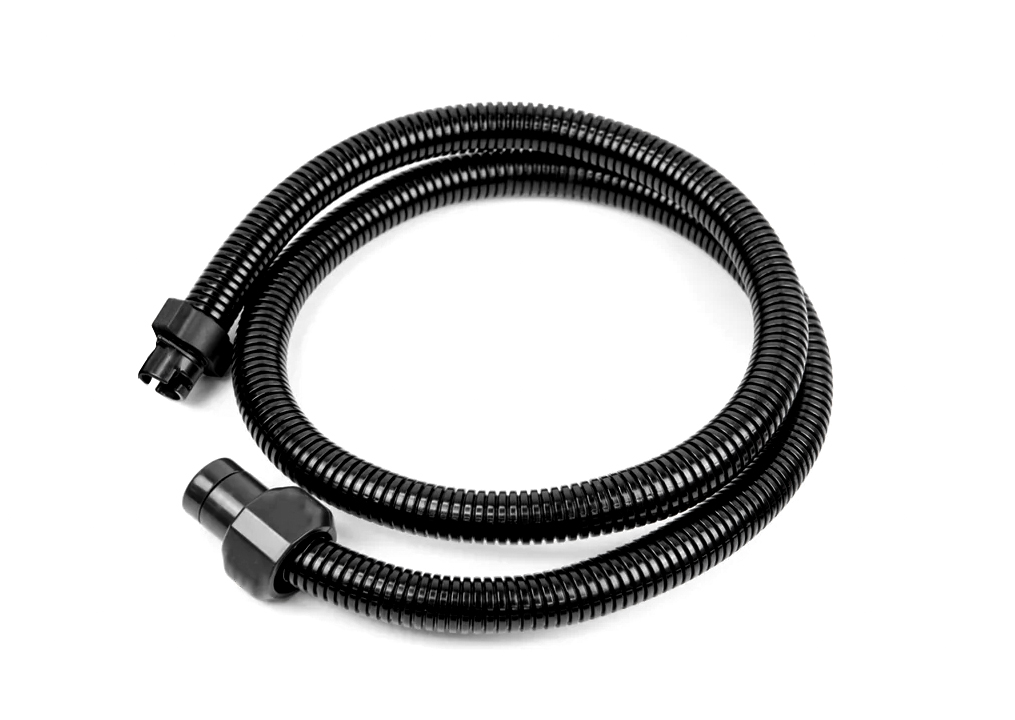 2.5M (8ft) hose.
When inflating a paddleboard on a boat, the most stable location for the pump is usually on the deck or another flat surface. However, this location may not be close enough to the paddleboard to allow for easy inflation if the hose is too short. A longer hose can help to bridge this distance, allowing you to move the pump away.
Our Testing Ethos
Our testing standard at Scanstrut is encapsulated by the acronym SCA, which stands for Safe, Certified, and Approved. With over 35 years of experience and expertise in designing products for outdoor use, we design our products to be able to thrive in the harshest of outdoor environments.
Before any product is released, it must pass through our rigorous testing program which involves assessments in electrical, mechanical, U.V., corrosion, thermal, and waterproof categories. To ensure the highest level of accuracy, testing is conducted both internally and by independent ISO accredited test houses.
Our commitment to quality has earned us the approval of renowned names such as Mercury Marine, Grady White Boats, Boston Whaler, Winnebago, Airstream and many more. To learn more about our testing program and certifications, please feel free to reach out to us.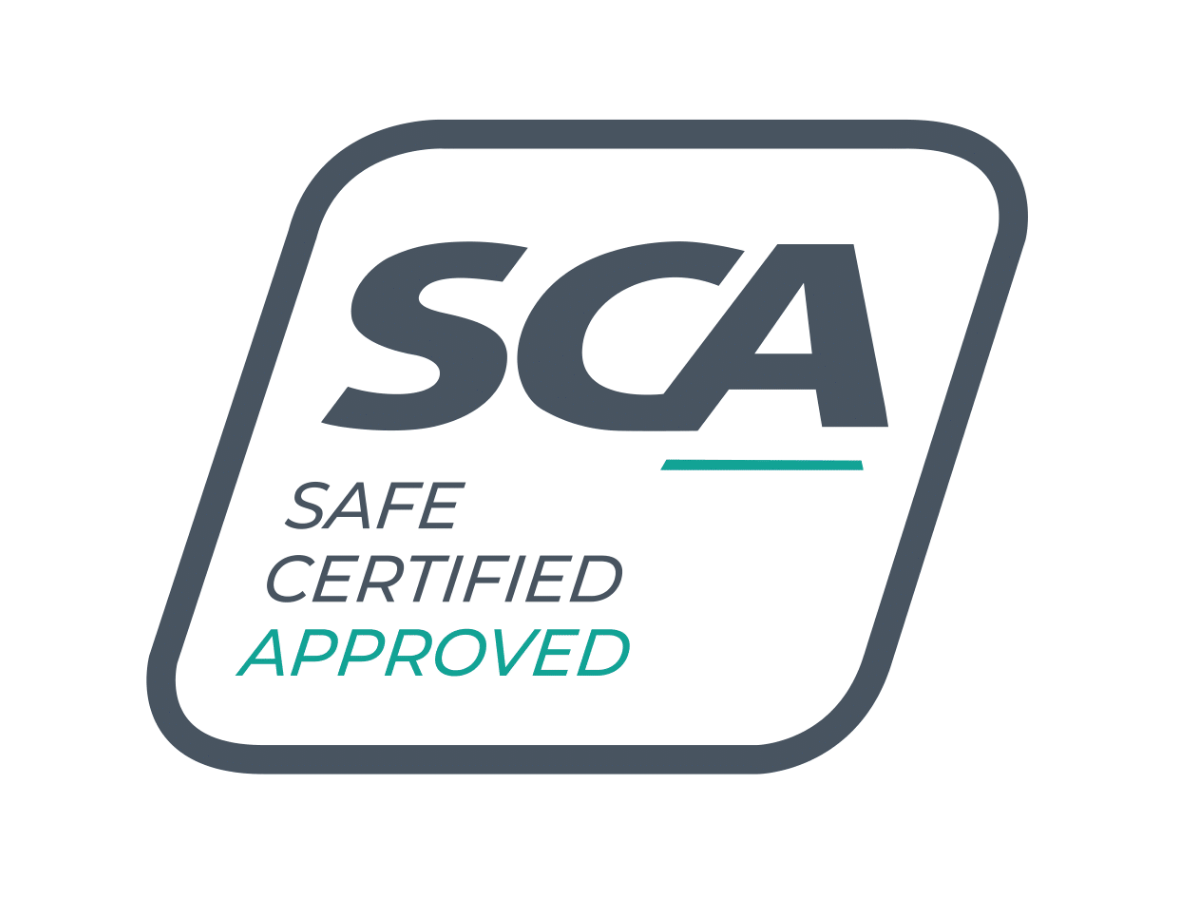 Got a question that
hasn't been answered?
Get in touch with us below so we can assist you with your question
and provide support. Scanstrut products enable and enhance the use of
commercial, navigation, and personal electronics in the outdoors.

Every innovation is originated and delivered from concept to production
entirely by an in-house design and engineering team.