SC-CW-05E
Dock. Charge. Connect.
Edge securely holds and wirelessly charges your phone even in the toughest outdoor conditions. Now you can keep your phone in sight, fully charged and ready to go.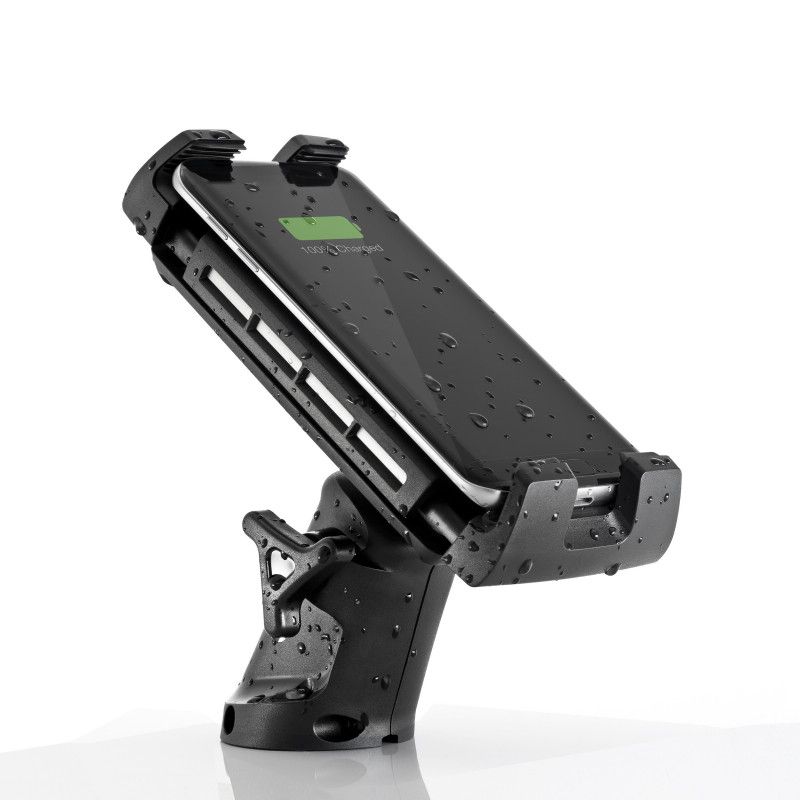 Product Information.
The IPX6 waterproof 12/24V Qi certified waterproof wireless charging range enables wireless charging for the outdoor environment, without the need for phone charging cables. Designed from the ground up, this is the world's first waterproof wireless charge system created specifically for use onboard, with the unique technology is housed in an IPX6, fully encapsulated and sealed unit.
Right up to the Edge: with the smallest footprint, Edge now means you have even more choice of how and where you install your phone mount and charger combo. Crowded consoles, side-mounting, flat and vertical surfaces are all suitable.
Put your phone on its Edge: Rotate your phone from portrait to landscape to view your favourite navigation app or simply fine-tune the position for the optimum viewing angle.
12/24V and IPX6 waterproof, ROKK Wireless – Edge is perfect for boat consoles tight on space or any vehicle working outside in the elements, with simple one-handed operation you can easily dock and instantly start charging your phone. No cable required.
The self-aligning, high-grip jaws accommodate all wireless charging phones and securely hold your device in the optimum charging position every time. Couple this with the innovative adjustable body of Edge and you'll have your phone fully charged, right where you need it.
Install Edge on any surface: a secure 3-point fixing system and a footprint of just 50mm (1.96") diameter maximize your choice of location and a watertight cable pass-through completes the install.
Featuring Qi-certified wireless technology and a "Smart" LED that indicates when your phone is charging. Throw in foreign object detection and thermal cut-off and you're guaranteed safe, reliable charging in all environments. Charging is also possible through non-metallic, waterproof cases.
Testing and certification.
ROKK Wireless – Edge has been subjected to our harshest environmental, thermal, vibration, impact and on-water testing programs. This is combined with our world-renowned expertise in waterproofing technologies, UV stabilization techniques and premium grade materials to ensure Edge is the best and only choice to make when it comes to mounting and wirelessly charging your phone outdoors.
International certifications include: Qi, CE, FCC and UN-ECE R10.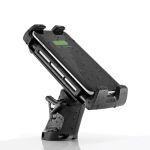 10W Fast Charging
IPX6 Waterproof
Qi Certified
Mount & charge
High friction grip
Rotate your phone through 90 degrees
Switch up your phones viewing angle on the move
See Product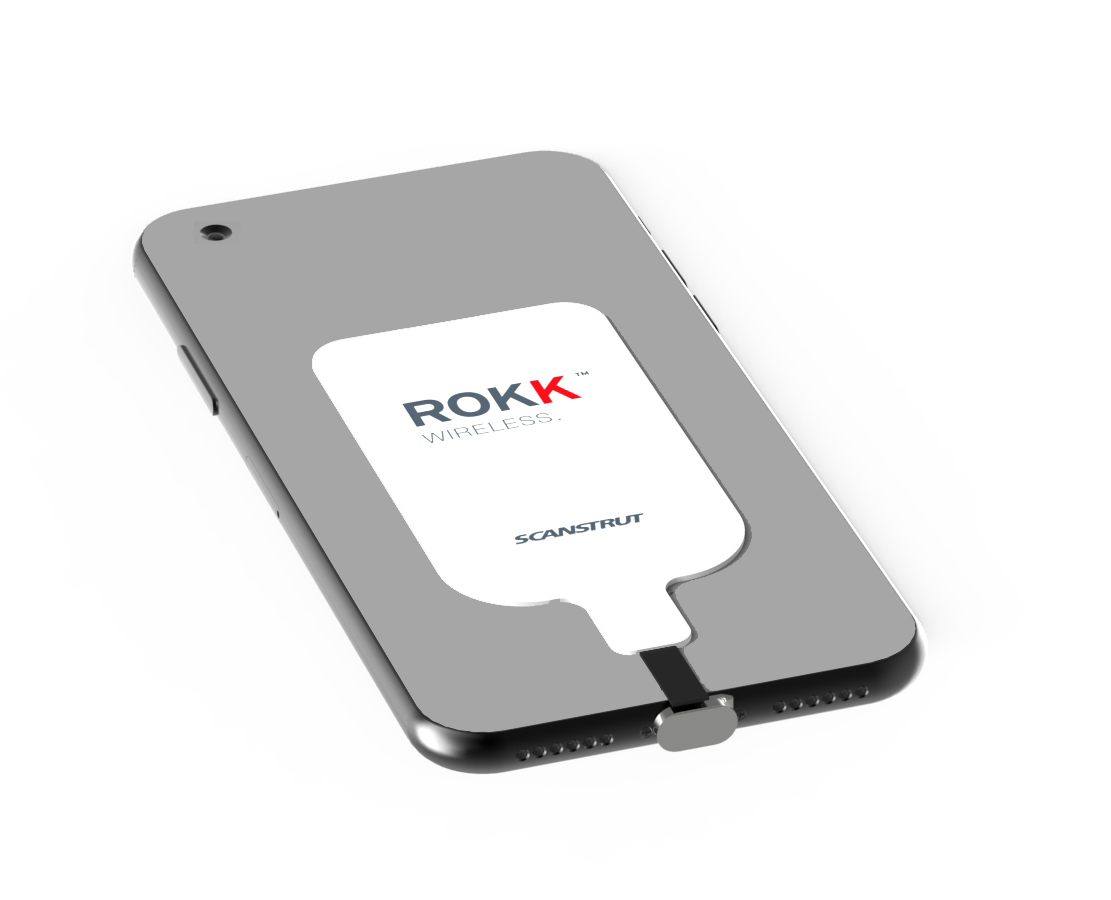 Fits in between case and phone

Designed to work with the ROKK Wireless range
See Product
Frequently Asked Questions
Can I mount Edge overhead?
Yes, you can mount Edge inverted on any flat surface.
Is Wireless Charging safe when the charger is wet?
Yes, the charge passing through the water into your phone is not dangerous to you or your phone.
Can this charge my tablet?
The ROKK wireless range has been engineered to only charge phones, although there are a few wireless charging tablets on the market, 5W of power is not enough to fully charge a large screen device like a tablet.
What is Qi™ charging?
Qi™ is a wireless technology that uses inductive charging. The ROKK wireless range has been engineered to be Qi compatible. Qi has been adopted by Apple, Samsung and all other major phone brands.
Why is it not fast charging?
10W fast chargers do not charge the phone twice as quick as 5W, overall they are less efficient. The 10W charger will generate more heat, that combined with the outdoor environment, it's likely to trigger your phones thermal cut out safety feature. We took the decision to use 5W technology that may deliver slightly slower charge, but allows your phone to continue to be used and receive charge outdoors.


Can it be installed using mains power?
The ROKK Wireless range is designed for 12/24V electrical systems, but we can supply transformers that enable them to be fitted to a mains supply. Because each country has its own Power specification please contact [email protected] for more information.
Lenny Rudrow - Fish Talk Magazine
"I've had a Scanstrut ROKK Wireless - Edge Wireless phone charger/mount on my boat since its launch this spring, and of all the goodies and gadgets aboard, this is one that's proved uber-useful. With the adjustable ball-mount sitting at the helm two problems get solved at once: my phone's always safe and handy, and as long as it's locked into the Rokk, it's always getting charged.
Popping it out is easy (the upper and lower sections release their grip when you push down on the phone), but the mount absolutely, positively will not release its grip on the phone no matter how crazy the seas may get.
The biggest surprise? The Qi-certified wireless charging system has thus far worked on every phone we've tried (multiple Apples and Androids), including charging the phones upright through their waterproof cases. If you're sick of having your cell phone bounce around in a compartment or weigh down your pocket when you're out fishing on your boat, the Edge Wireless is a total winner."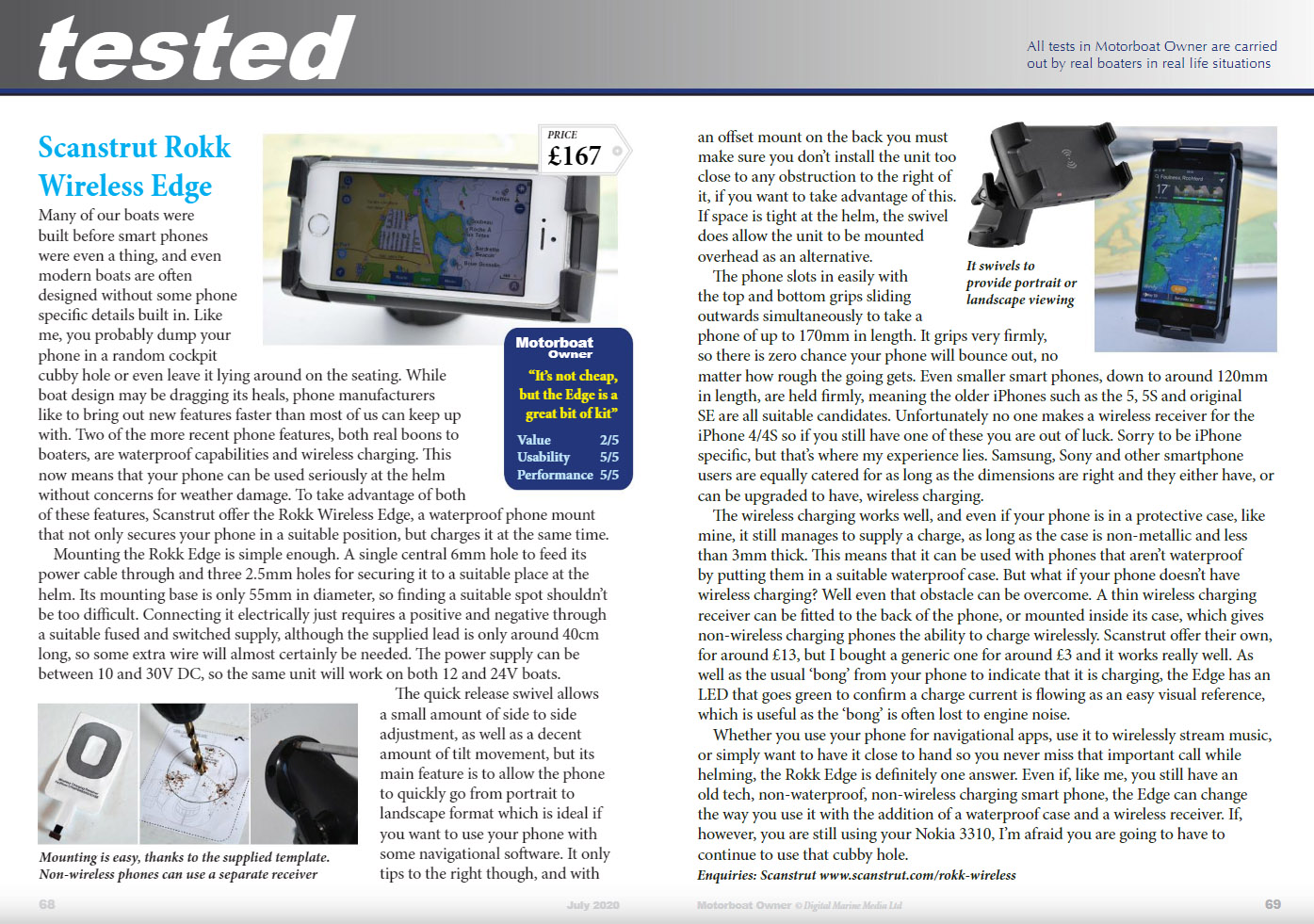 Motorboat Owner - ROKK Wireless - Edge Review
Motorboat Owner - ROKK Wireless - Edge Review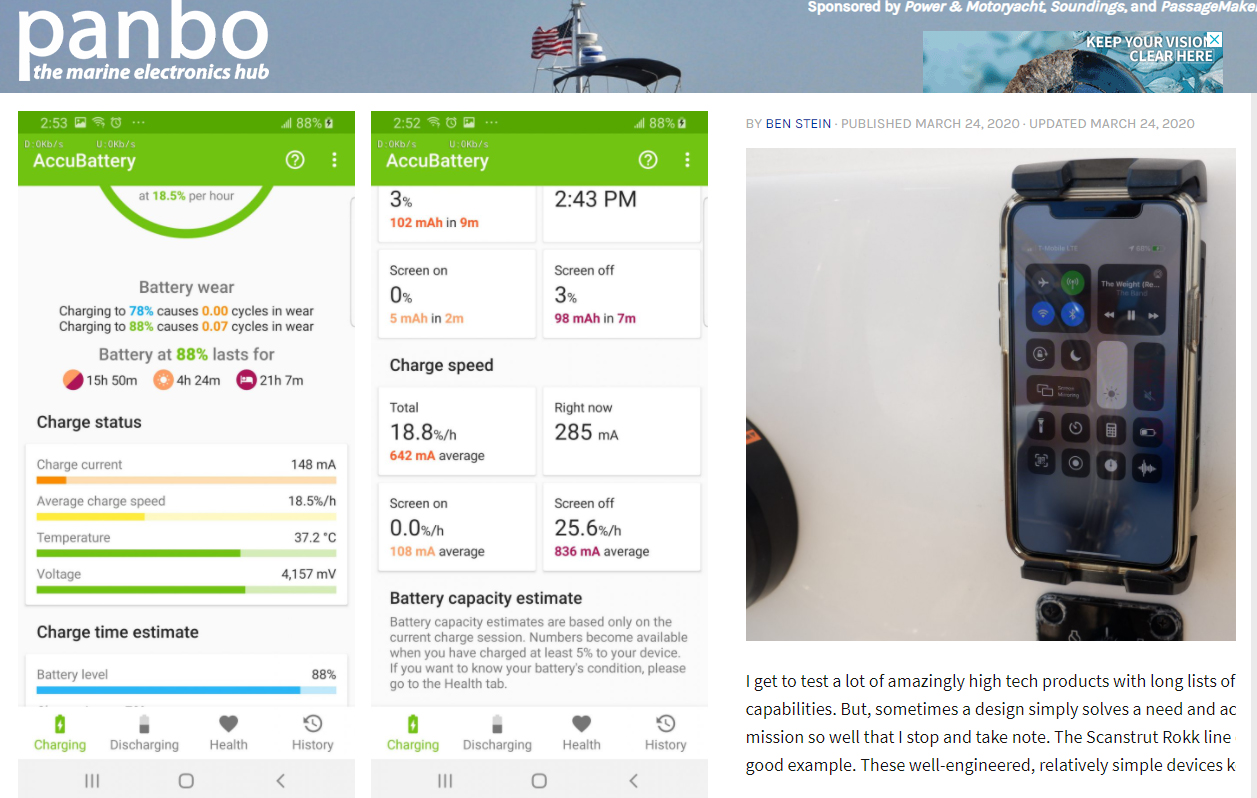 Panbo - Marine Electronics Hub Review
Panbo - Marine Electronics Hub Review
I get to test a lot of amazingly high tech products with long lists of features and mind-blowing capabilities. But, sometimes a design simply solves a need and accomplishes its intended mission so well that I stop and take note.!
www.panbo.com