SC80
Manufactured from marine grade 316 Stainless Steel and is mirror polished for hi-end finish.
The SC80 provides an ultra-robust option for mounting some of the worlds premium Satcom technologies. With a unique cable gland system for up to five cables with all running through a KDL gland plate, it gives the SC80 an IP68 rating.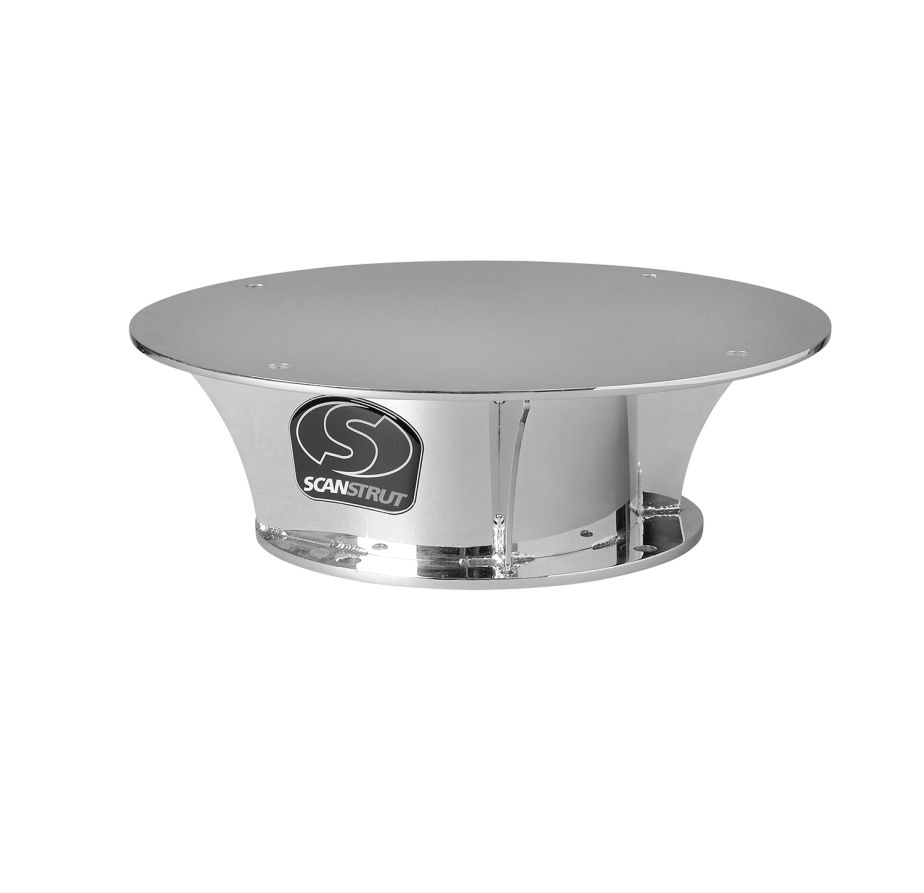 Product Information.
Your chosen antenna will fix on through external fixings and pre-drilled mounting holes, this makes them easy to install and maintain. All the cable routing for the antenna is through the base of the mount with leaves a clean and simple finish.
.
By using this mount, you'll reduce the overall footprint of the Satcom Antenna, this gives you greater choice when choosing where to install it and also aids installation on narrow radar arches.

• Manufactured from marine grade 316 Stainless Steel
• mirror polished for hi-end finish.
• Cables installed through KDL gland plate with IP68 rating for complete watertight installation
• Raises antenna by 80mm, allowing inspection hatch to open fully for easy cable connection
• Marine-grade 316 stainless steel