Which Cable Seal is best for your installation?
Don't let the sunshine fool you, investing in good Cable Glands for your electronic installs is an essential step no matter the weather.
Here at Scanstrut, we offer a wide range of different cabling solutions to guarantee the best protection possible.
Solar panels
The new Double Horizontal Cable Seal was an adaption to the current horizontal range. With two entry points, an IP68 waterproof rating, and a unique, sleek design, this gland is perfect for routing two solar panel cables externally to internally on the roof of RVs or campers.
The Seal is made of Black high-impact plastic and includes 316 stainless steel fixings with a waterproof 3M gasket. The design has Captive nuts allowing for repeat installations, as well as easy-fit cable routing that will cut down your installation time through wood, metal, and GRP – no mistakes here.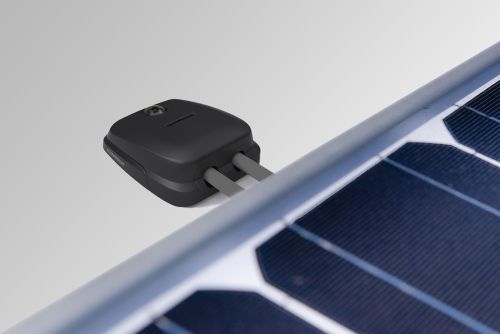 DS-HD6-BLK Double Horizontal Cable Seal.
Rooftop electronics.
If you are looking to install any kind of rooftop electronic, then the Horizontal Seal will be your best friend.
Designed for a variety of cable diameters, and with an IP68 rating, this range is ideal for solar panels, light bars, lights, and all other rooftop electronics. Similarly, to the Double Cable Seal, this range has captive nuts and easy-fit cable routing ensuring easy assembly, fitting, and reliable repeat installations.
The low-profile construction is impact resistant and provides extra protection from water, available in a range of colours and sizes, it is the most adaptable seal.
Universal Cable Seal.
For those who are new to dealing with cable routing, the Vertical range provides a straightforward installation for your rooftop electronics. Manufactured with the intent of easy installation, the IP68 Vertical range eliminates the need to remove the cable connector for installation.
With Pre-drilled, blank, and split bungs included, this assembly couldn't be more simple. Scanstrut's Vertical Seal is available in a range of sizes to cover cable diameters from 2mm-15mm and connectors from 16mm-40mm.
With appearance in mind, the seal is available in either black or grey high-impact plastic or 316 stainless steel.
Shop the full range here.
Thinking of buying a Campervan, Caravan or RV?
In the case you are not a motorhome owner yet, you could always plan on renting or buying a camper or motor vehicle for a trip to try it out, ensure you check out this buyers guide that will help you find one that suits your needs.