SC-CW-11F
Dock. Charge. Connect.
Nano 10W is our smallest wireless phone charging mount. It squeezes big features into a tiny package!
Designed to be installed where space is at a premium, Nano 10W holds and wirelessly charges your phone at the same time!
The ultra-compact design can be installed and used in any orientation, unlocking new charging possibilities. Now you can keep your phone within reach, charged, and ready to go.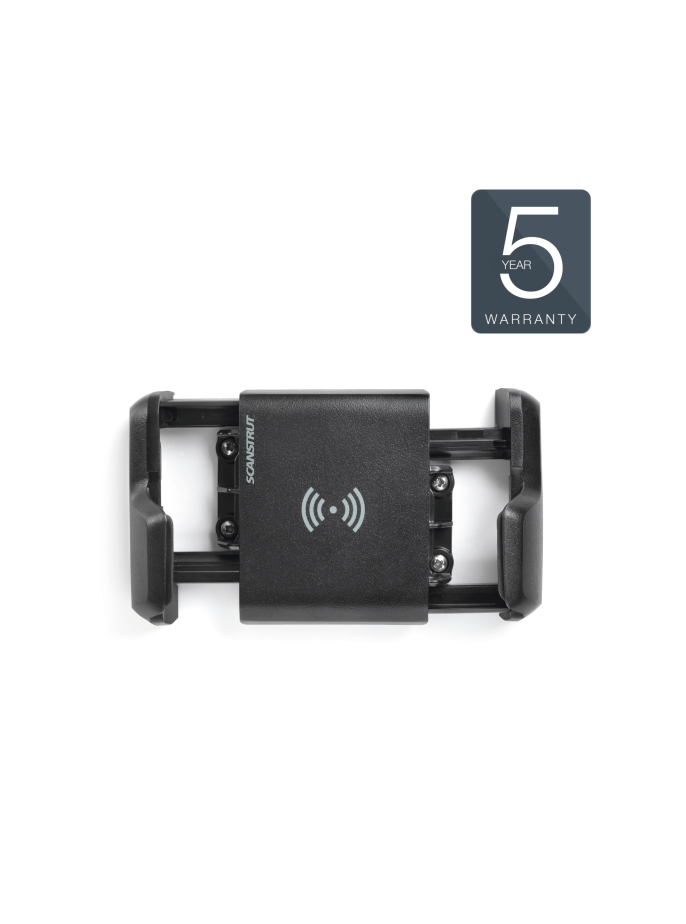 Product Information.
Our IPX6 waterproof, 12/24V wireless range enables phone charging for the outdoor environment, without the need for cables. Designed from the ground up, this is the world's first waterproof wireless charge system created specifically for use onboard.
Perfect for boat consoles or any vehicle working outside in the elements, Nano 10W has been designed to fit even the largest phones.
Nano 10W features Qi-certified wireless charging technology with foreign object detection and thermal cut-off to guarantee your devices are kept safe and charged while onboard.
Our newly upgraded 10W chargers are up to 60% faster and have been designed for the latest generation of power-hungry devices and apps. Nano 10W is compatible with all wireless charging-enabled phones of all sizes from all major brands. Charging is also possible through non-metallic, waterproof cases.
Usage
Nano 10W is at home in coastal and freshwater. If you require a wireless phone charging mount for rough conditions, we recommend our ROKK Wireless – Active 10W or Edge 10W.
Testing
ROKK Wireless Nano has been subjected to a high level of environmental, vibration, impact and on-water testing programs. This is combined with our world-renowned expertise in waterproofing technologies, UV stabilization techniques and premium-grade materials, ensuring Nano 10W is up to the challenge of life outdoors.
Installation
Installation is simple on any boat, RV, ATV or outdoor location. Four screws secure the unit onto any flat surface with a simple installation guide and drilling template. For the best phone grip performance, a vertical installation is recommended. The charger is easy to clean and can be washed down with fresh water.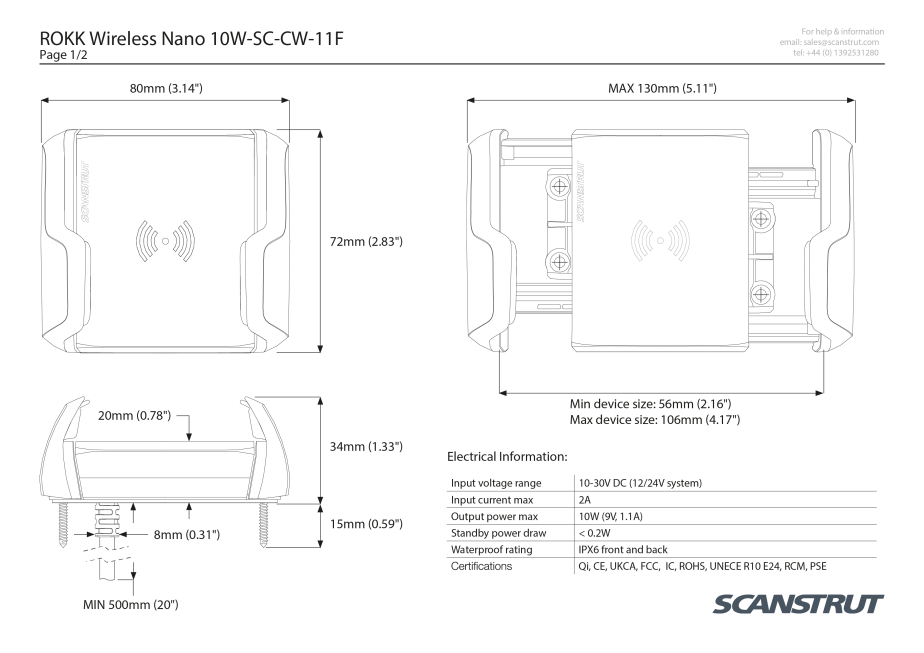 Our Testing Ethos
Our testing standard at Scanstrut is encapsulated by the acronym SCA, which stands for Safe, Certified, and Approved. With over 35 years of experience and expertise in designing products for outdoor use, we design our products to be able to thrive in the harshest of outdoor environments.
Before any product is released, it must pass through our rigorous testing program which involves assessments in electrical, mechanical, U.V., corrosion, thermal, and waterproof categories. To ensure the highest level of accuracy, testing is conducted both internally and by independent ISO accredited test houses.
Our commitment to quality has earned us the approval of renowned names such as Mercury Marine, Grady White Boats, Boston Whaler, Winnebago, Airstream and many more. To learn more about our testing program and certifications, please feel free to reach out to us.