Product Information.
Universal Mounting
Attaches to mast with four swivel feet, matching a variety of mast profiles. Optional adapter kit if required.

Strong Fixing
12 point fixing using high-quality Monel rivets.

Compact Mounting
Antenna extends the minimum distance from the front of the mast.

Safety Wire kit
Independently attaches radar to mast in case an accident damages the installation.

Quality
Marine-grade aluminium design with our unique 4 step marine paint system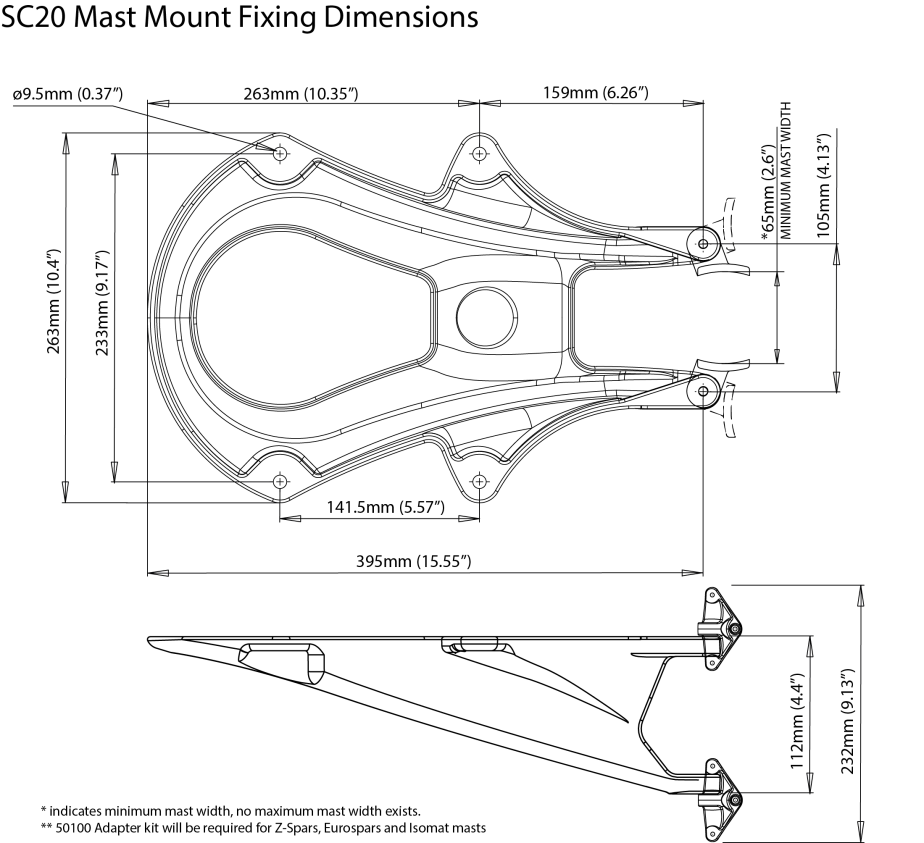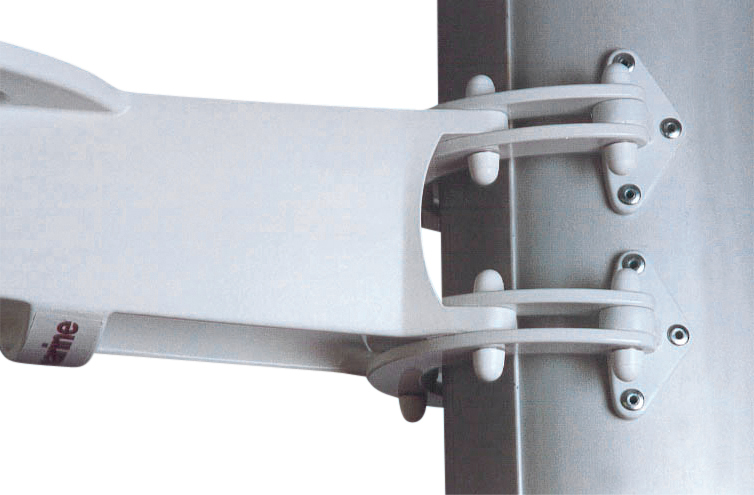 50100
Mast Mount Adapter Kit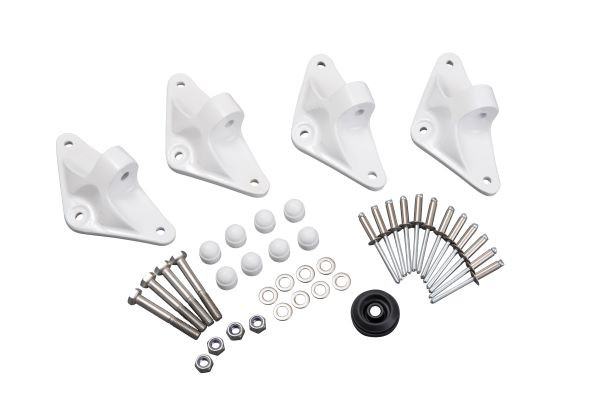 15001
Mast Mount replacement foot pack
Frequently Asked Questions
I require some replacement mast mount feet – is this possible?
You can order a replacement footpack for the product. The part no. is 15001 for all Mast Mounts excluding M92722 (Part no. 15001R).
Can I install onto a Carbon Mast? 
Speak to your rig manufacturer
Can I install onto a wooden mast?
Yes. However, you would not use the rivets as supplied with our Mast Mounts. Instead you would need to use wood screws... Or make a metal band to fit around the mast, attach this to the mast [screw] and then rivert to the metal plate.