Product Information.
Install Direct onto Pushpit or Pedestal Rails
Fits rails from 25.4mm – 33.7mm (1" – 1 ¼") diameter. Can be fitted onto curved rails.
Set & Forget
Metal on metal, ball and socket system gives smooth, secure adjustment. Zero loss of clamping force over time.

Fully Versatile and Easily Adjusted
Simply unlock, reposition, lock again. 360° of rotation. 270° of tilt. Locking design ensures high clamping force with minimal user effort.

Extreme Marine Durable Materials
Corrosion-resistant marine-grade aluminium, 316 stainless steel and glass-filled nylon.

Super Tough
Engineered to withstand high shock loading.

Quick-Fit
Supplied with complete fixings for your installation.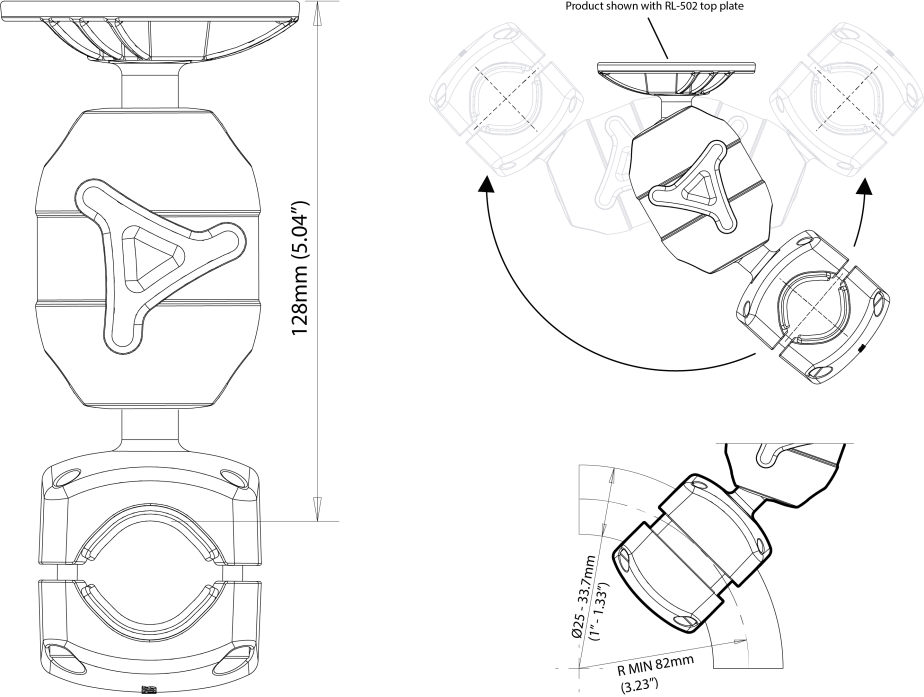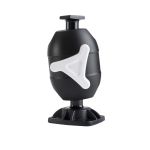 Screw into any solid surface
360° of rotation. 270° of tilt
Mounts Garmin, Raymarine, Simrad, Lowrance
See Product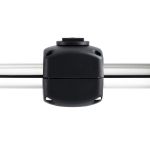 Fits 25.4mm – 33.7mm (1" – 1 ¼") rails
Mounts Garmin, Raymarine, Simrad, Lowrance
See Product