Product Information.
Universal helm fixing
Fits pedestal rails from 25mm to 33.7mm (0.98″ – 1.33″) diameter.
Secure & watertight install
Saddle system supports the stainless tubing enabling a secure and rigid fit onto any pedestal and also ensures a watertight seal at cable entry.
No drill fixing kit
Customised u-bolts fit around the rail and through the saddles into the back of the pod eliminating the need for time consuming and awkward drilling of the stainless rail.
Hassle-free install & service
Fixings fit from back to front cutting their threads into injection moulded ABS inserts designed into the Pod front. This design allows for a quick and safe install and repeat servicing.
Increased protection
Pod seal is manufactured from a high tear strength silicone, it has a very high resistance to heat and uv so you can have confidence that it won't deteriorate over time.
Supplied uncut
As standard you will receive your scanpod uncut. For a small charge factory cutting service is available.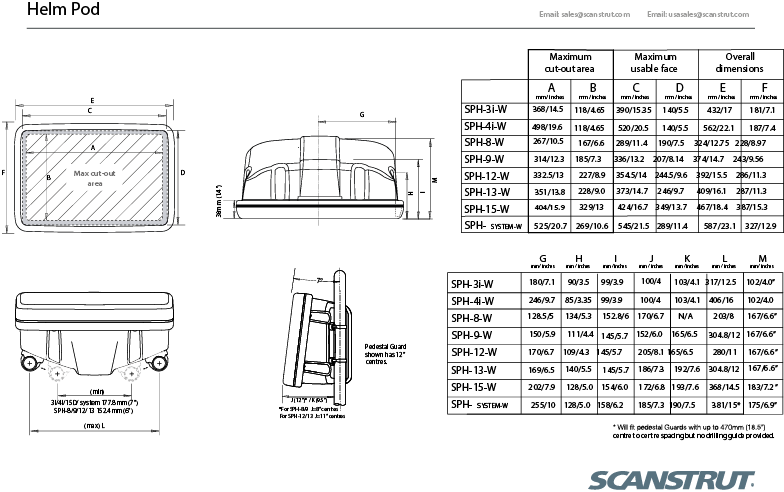 Our Testing Ethos
Our testing standard at Scanstrut is encapsulated by the acronym SCA, which stands for Safe, Certified, and Approved. With over 35 years of experience and expertise in designing products for outdoor use, we design our products to be able to thrive in the harshest of outdoor environments.
Before any product is released, it must pass through our rigorous testing program which involves assessments in electrical, mechanical, U.V., corrosion, thermal, and waterproof categories. To ensure the highest level of accuracy, testing is conducted both internally and by independent ISO accredited test houses.
Our commitment to quality has earned us the approval of renowned names such as Mercury Marine, Grady White Boats, Boston Whaler, Winnebago, Airstream and many more. To learn more about our testing program and certifications, please feel free to reach out to us.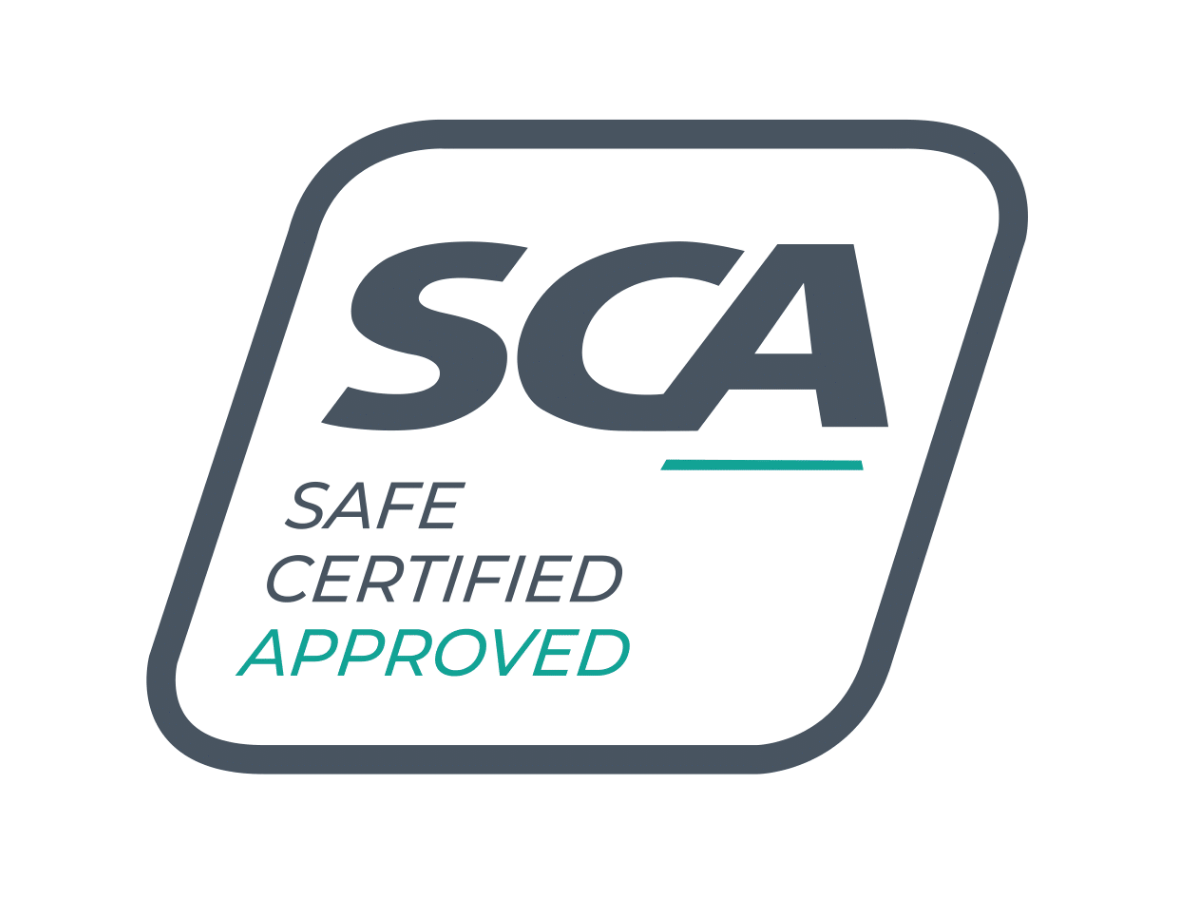 Frequently Asked Questions
My pedestal has a centre to centre measurement of 10" – can I still install a Helm Pod?
The back of the Helm Pod is designed to fit 9.5" or 12" centre pedestals. If your pedestal is a different measurement, you could use our Flex Mount System to install the product.
What are Scanpods made from?
They are made from acrylic capped ABS plastic, which makes them tough, corrosion free and UV stable.
Do I have to cut the front myself?
Scanpods are supplied uncut as standard. However, for a small fee we can supply pre-cut for your electronic.
How do I cut the pod front?
Use jigsaw, but slow it right down so as not to melt the ABS. Move slowly and patiently through the plastic.