Charging your phone on the road is not necessarily a new thing, but it has definitely evolved a lot over the past few years. Our introduction of the first 12V Wireless Phone Charging range has impressed "Vanlifer's" and OEMs all over the globe, and making the switch from cabled charging to wireless power is a no-brainer in your van because its safer, cleaner, and now with our 10W charging speed, much quicker!
It might be hard to imagine a Wireless Charger integrated into your home on the road, this is why we have designed a large range of different types of Chargers to suit all of our customer's needs. Due to our products originally being designed for use onboard boats, they have undergone intensive testing to ensure that they are not only aesthetically pleasing but also high-performance and reliable.
All of our chargers have IPX5/IPX6 ratings meaning they can be installed anywhere on your RV, including next to the kitchen sink.
Popular chargers for RVs and Campervans are our Surface and Hidden models, they can be installed on any flat surface to provide a clean and discreet charging station.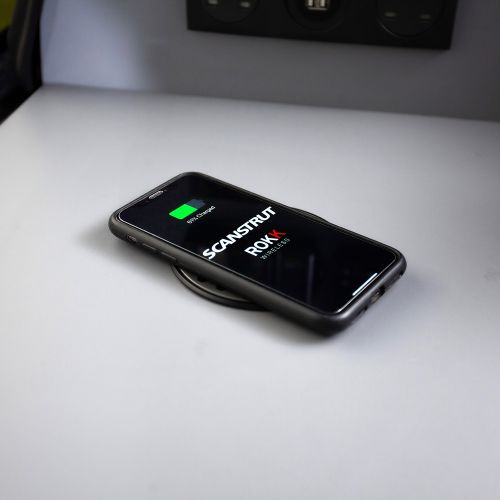 SC-CW-02F
If a Wireless Charger is not for you, then check out our range of 12/24V waterproof USB chargers for Caravans, Campervans and RVs here.